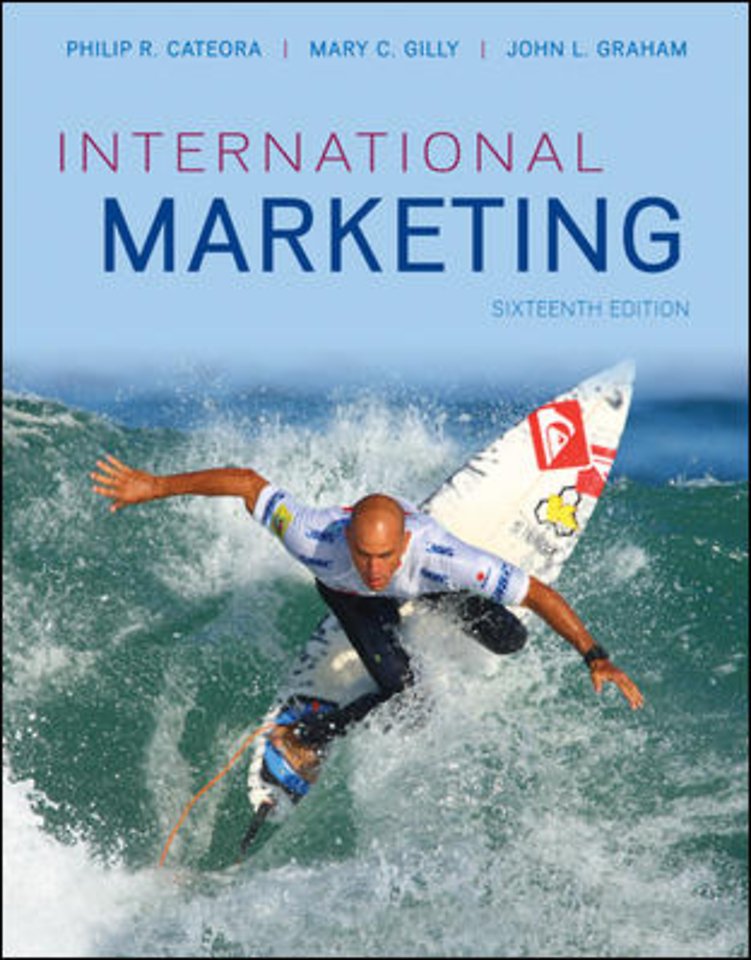 Samenvatting
International Marketing by Cateora, Gilly, and Graham has been a pioneer in the field of international marketing. The authors continue to set the standard in this edition with new and expanded topics that reflect the swift changes of the competitive global market, as well as increased coverage of technology's impact on the international market arena. Now with over 100 new academic articles and their findings integrated into this 16th edition!
Providing a well-rounded perspective of international markets that encompasses history, geography, language, and religion as well as economics, International Marketing helps students to see the cultural and environmental uniqueness of any nation or region. The 16th edition reflects all the important events and innovations to affect global business within recent years, while including several new and updated learning tools and teaching resources.
Specificaties
Uitgever:
McGraw-Hill Education
Lezersrecensies
Wees de eerste die een lezersrecensie schrijft!
Inhoudsopgave
Part One-An Overview
Chapter 1: The Scope and Challenge of International Marketing 
Chapter 2: The Dynamic Environment of International Trade
Part Two-The Cultural Environment of Global Markets
Chapter 3: History and Geography: The Foundations of Culture
Chapter 4: Cultural Dynamics in Assessing Global Markets
Chapter 5: Culture, Management Style, and Business Systems 
Chapter 6: The Political Environment: A Critical Concern 
Chapter 7: The International Legal Environment: Playing by the Rules 
Part Three-Assessing Global Market Opportunities
Chapter 8: Developing a Global Vision through Marketing Research 
Chapter 9: Economic Development and the Americas
Chapter 10: Europe, Africa, and the Middle East 
Chapter 11: Asia Pacific Region
Part Four-Developing Global Marketing Strategies
Chapter 12: Global Marketing Management: Planning and Organization 
Chapter 13: Products and Services for Consumers
Chapter 14: Products and Services for Businesses
Chapter 15: International Marketing Channels
Chapter 16: Integrated Marketing Communications and International Advertising
Chapter 17: Personal Selling and Sales Management 
Chapter 18: Pricing for International Markets
Part Five-Implementing Global Marketing Strategies
Chapter 19: Negotiating with International Customers, Partners, and Regulators 
Part Six-Supplementary Material
The Country Notebook – A Guide for Developing a Marketing Plan
Cultural Analysis
Economic Analysis
Market Audit and Competitive Market Analysis
Preliminary Market Plan
Mensen die dit kochten, kochten ook...