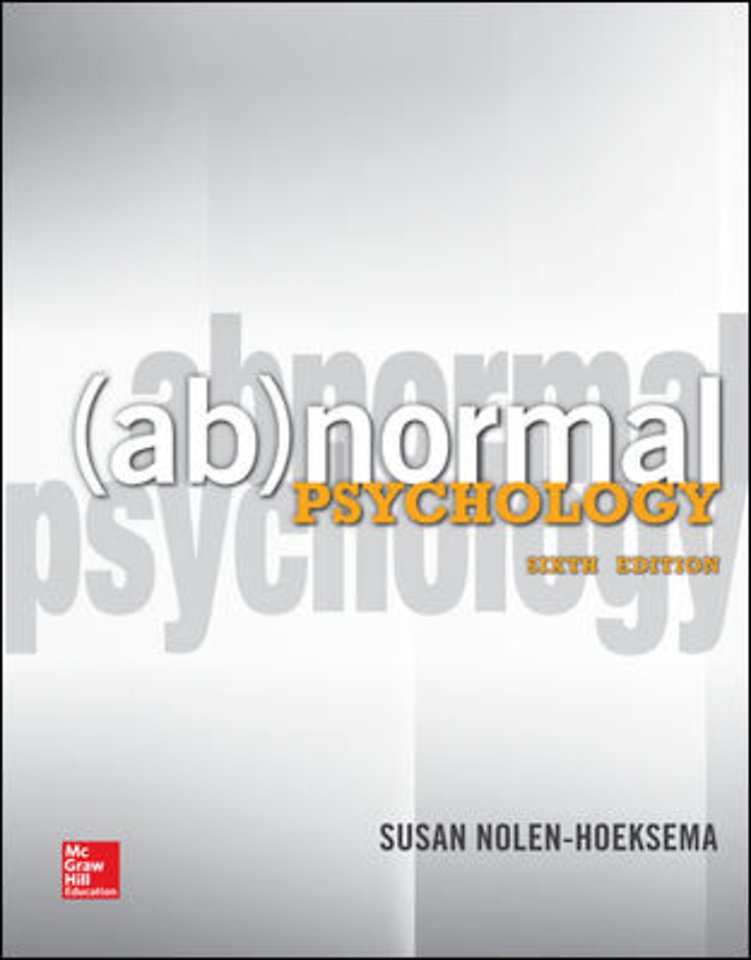 Susan Nolen-Hoeksema
Abnormal Psychology
Gebonden
Engels
2014
9780078035388
Verwachte levertijd ongeveer 8 werkdagen
Samenvatting
Now updated to reflect the DSM-5, Susan Nolen-Hoeksema's, Abnormal Psychology blends cutting-edge research in psychopathology with compassion for people who suffer from psychological disorders and captures the excitement of major advances in biological and psychosocial research and treatment alternatives. The new sixth edition continues to place an emphasis on an integrated approach to abnormal psychology, on making biological information clear to students, and on providing a strong focus on empirical research and diversity. New to this edition is Connect Abnormal Psychology, which includes the groundbreaking adaptive study tool, LearnSmart, and Faces Interactive, a unique digital learning environment which provides students with an opportunity to observe real people through a series of case studies on 12 different psychological disorders.
Specificaties
Uitgever:
McGraw-Hill Education
Lezersrecensies
Wees de eerste die een lezersrecensie schrijft!
Inhoudsopgave
Chapter 1: Looking at Abnormality
Chapter 2: Theories and Treatment of Abnormality
Chapter 3: Assessing and Diagnosing Abnormality
Chapter 4: The Research Endeavor
Chapter 5: Trauma, Anxiety, Obsessive - Compulsive, and Related Disorders
Chapter 6: Somatic Symptom and Dissociative Disorders
Chapter 7: Mood Disorders and Suicide
Chapter 8: Schizophrenia Spectrum and Other Psychotic Disorders
Chapter 9: Personality Disorders
Chapter 10: Neurodevelopmental and Neurocognitive Disorders
Chapter 11: Disruptive, Impulse Control, and Conduct Disorders
Chapter 12: Eating Disorders
Chapter 13: Sexual Disorders
Chapter 14: Substance Use and Gambling Disorders
Chapter 15: Health Psychology
Chapter 16: Mental Health and the Law