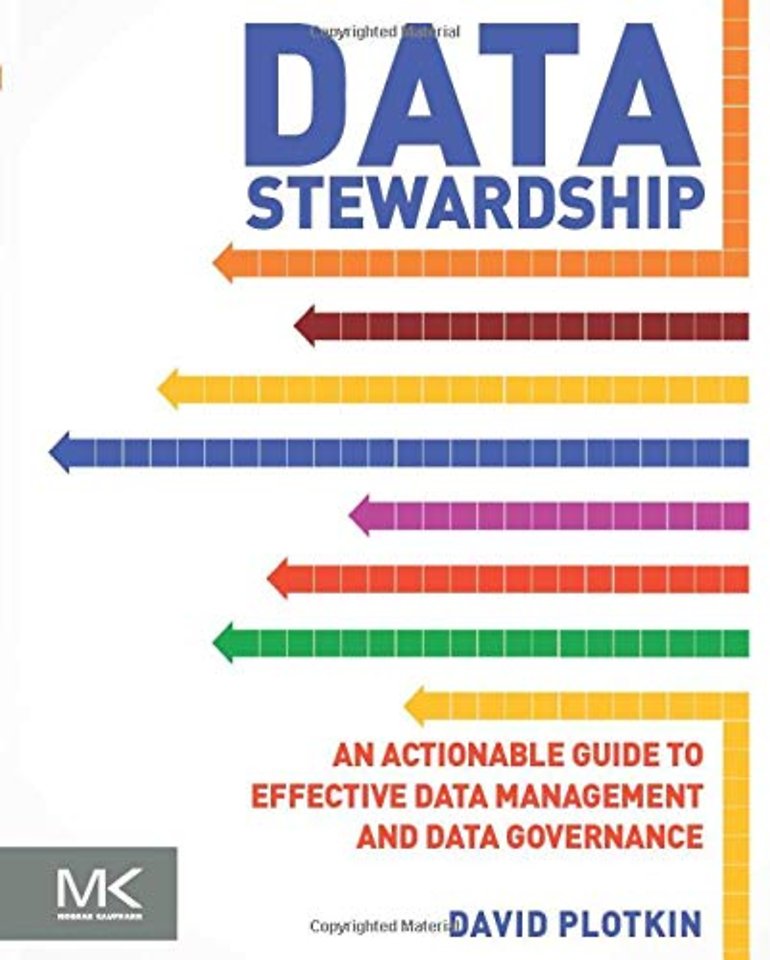 David Plotkin
Data Stewardship
An Actionable Guide to Effective Data Management and Data Governance
Paperback
Engels
2013
9780124103894
Verwachte levertijd ongeveer 8 werkdagen
Samenvatting
Data stewards in business and IT are the backbone of a successful data governance implementation because they do the work to make a company's data trusted, dependable, and high quality. Data Stewardship explains everything you need to know to successfully implement the stewardship portion of data governance, including how to organize, train, and work with data stewards, get high-quality business definitions and other metadata, and perform the day-to-day tasks using a minimum of the steward's time and effort. David Plotkin has loaded this book with practical advice on stewardship so you can get right to work, have early successes, and measure and communicate those successes, gaining more support for this critical effort.
-Provides clear and concise practical advice on implementing and running data stewardship, including guidelines on how to organize based on company structure, business functions, and data ownership
-Shows how to gain support for your stewardship effort, maintain that support over the long-term, and measure the success of the data stewardship effort and report back to management
-Includes detailed lists of responsibilities for each type of data steward and strategies to help the Data Governance Program Office work effectively with the data stewards
Specificaties
Verschijningsdatum:
7-11-2013
Lezersrecensies
Wees de eerste die een lezersrecensie schrijft!
Inhoudsopgave
Introduction
Chapter 1 Data Stewardship and Data Governance: How They Fit Together
Chapter 2 Understanding the Types of Data Stewardship
Chapter 3 Stewardship Roles and Responsibilities
Chapter 4 Implementing Data Stewardship
Chapter 5 Training the Business Data Stewards
Chapter 6 Practical Data Stewardship
Chapter 7 The Important Roles of Data Stewards
Chapter 8 Measuring Data Stewardship Progress: The Metrics
Chapter 9 Rating Your Data Stewardship Maturity
Chapter 10 Summing it all up
Appendix A Example Definition and Derivation
Appendix B Sample Training Plan Outline

Mensen die dit boek kochten, kochten ook...