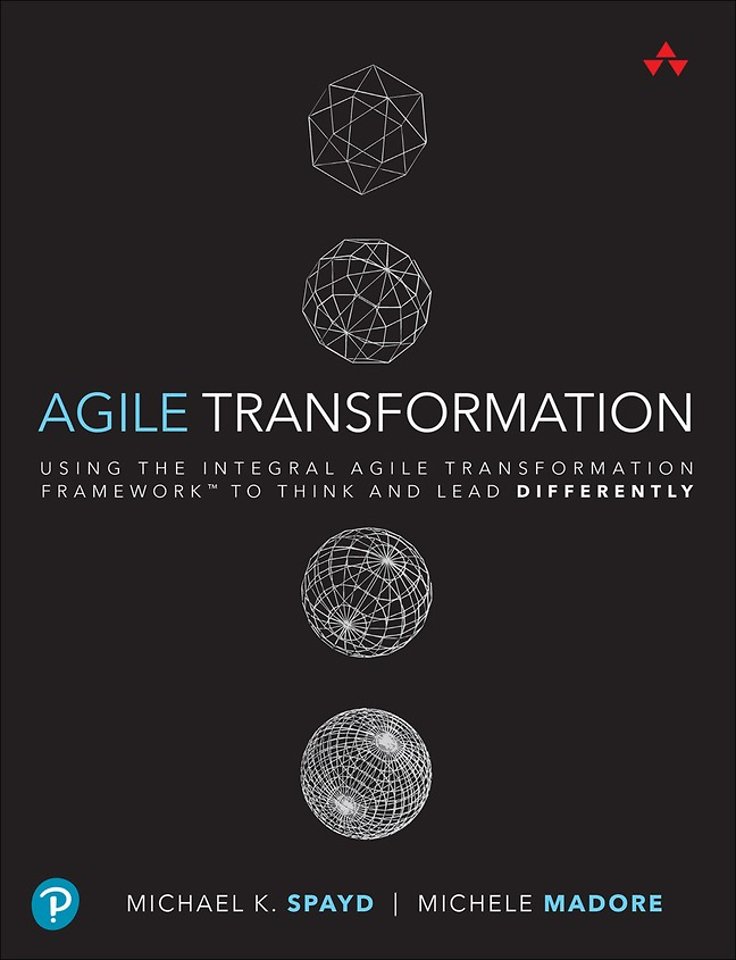 Michael Spayd, Michael Spayd
Coaching the Agile Enterprise
The Essential Guide to Team, Organizational and Leadership Coaching in the Aspiring Agile Enterprise
Paperback
Engels
2020
9780321885319
Nog niet verschenen, verwacht op 09‑12‑2020
Samenvatting
Thousands of Agile and Scrum coaches and practitioners now recognize that the best way to maximize the value of these approaches is to extend them to the entire enterprise. It's not just about making software development work better: organizations can gain value from agile approaches and lessons in a wide variety of processes and systems. Agile practitioners can help organizations achieve these goals -- but, to do so, they need new skills and deeper knowledge.
 
In Coaching the Agile Enterprise, Michael K. Spayd applies tools from professional systems coaching, organization development, change theory, developmental psychology, and leadership thinking to the profound challenges of creating an agile enterprise. He presents a complete foundation of tools, models, and mindsets; then, using realistic case studies, he applies them to Agile scenarios ranging from the individual to enterprise level. Along the way, he covers issues ranging from team management to business unit integration; culture and community to organizational boundaries.
 
Along the way, Spayd shares deep insights about organizations, executives, and culture, drawn from 25 years of personal experience catalyzing change in organizations of all sizes and types, from startups to the Fortune® 500. Each of these insights shares a single goal: to help Agile practitioners move beyond teams into the enterprise and executive space.
Specificaties
Verschijningsdatum:
9-12-2020
Inhoudsopgave
0. Systems Everywhere. Why the Systems Perspective Makes All the Difference
 
Part I. The Team Foundation
1. Coaching People
2. Understanding Teams
3. Coaching Teams
4. Coaching the Manager
5. Coaching the Team-Manager System
 
Part II. Organizational Agility in the Business Unit
6. Systems Entry and Contracting
7. Understanding Change. Essential Models and Tools
8. Coaching the (Agile) PMO
9. Understanding Leadership and the Executive Mindset
10. Coaching the Agile Leader
11. Coaching Alignment. Integrating the Business Unit
 
Part III. Can An Enterprise Really Be Agile?
12. Understanding Organizations. Community, Culture and Development
13. Coaching the Agile Transition. Aligning Culture, Community and What is Trying to Happen
14. Zen and the Agile Enterprise. What Might It Look Like to Put It All Together?
15. Coaching Presence. Inner Path of Service

Mensen die dit boek kochten, kochten ook...