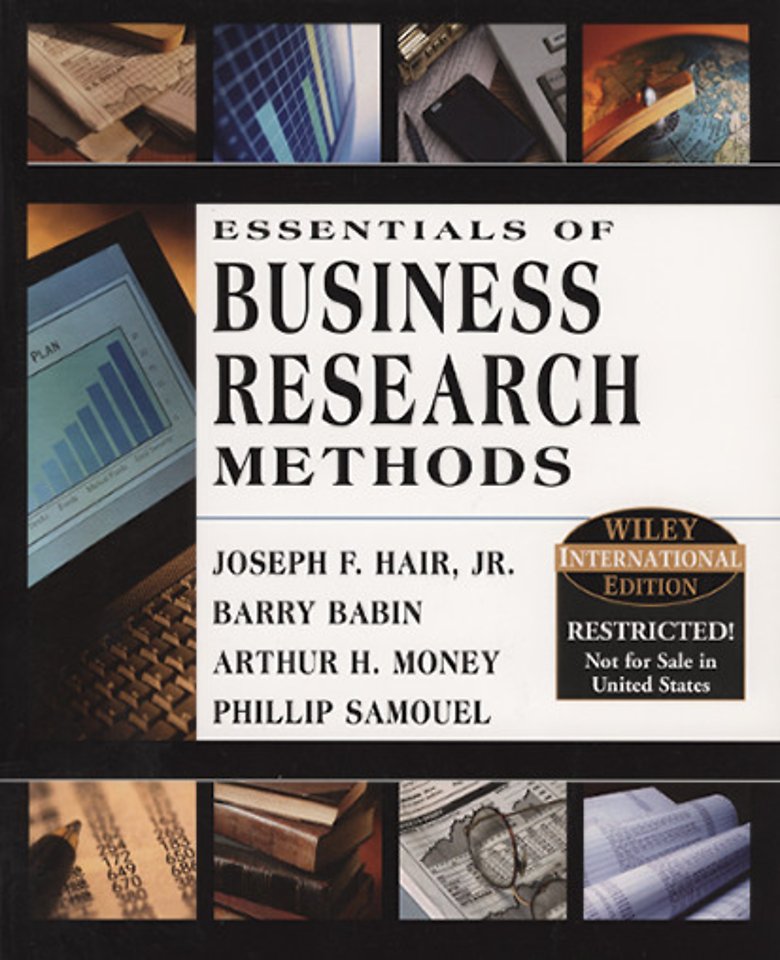 Samenvatting
This book covers the essentials of business research for managers. It includes coverage of the increasing role of knowledge management as well as how to conduct information-gathering activities more effectively in a rapidly changing business environment. Because managers increasingly must make decisions based on almost unlimited information in data warehouses, this text provides substantially more coverage of data analysis than other texts.
The authors recognize that most managers will not be data analysts. The straightforward, hands-on approach will make the book particularly successful in teaching advanced undergraduates and MBA students, both traditional and executive.
Specificaties
Verschijningsdatum:
1-5-2005
Inhoudsopgave
Preface
About the Authors

Part 1: Introduction
1. Business Research for the 21st Century

Part 2: Beginning the Research Process
2. Fundamentals of Research Design
3. Creative Decision Making and Research
4. Ethics in Business Research

Part 3: Data Collection, Management, and Sampling
5. Data Collection Approaches
6. Measurement and Scaling
7. Questionnaire Design
8. Sampling Approaches and Considerations

Part 4: Data Analysis and Presentation
9. Understanding and Presenting Data
10. Basic Data Analysis Methods
11. Correlation and Regression
12. Reporting and Presenting Research

Part 5: Advanced Topics in Business Research
13. Other Multivariate Techniques
14. Advanced Analysis and Presentation Approaches

Glossary
Index
Mensen die dit boek kochten, kochten ook...