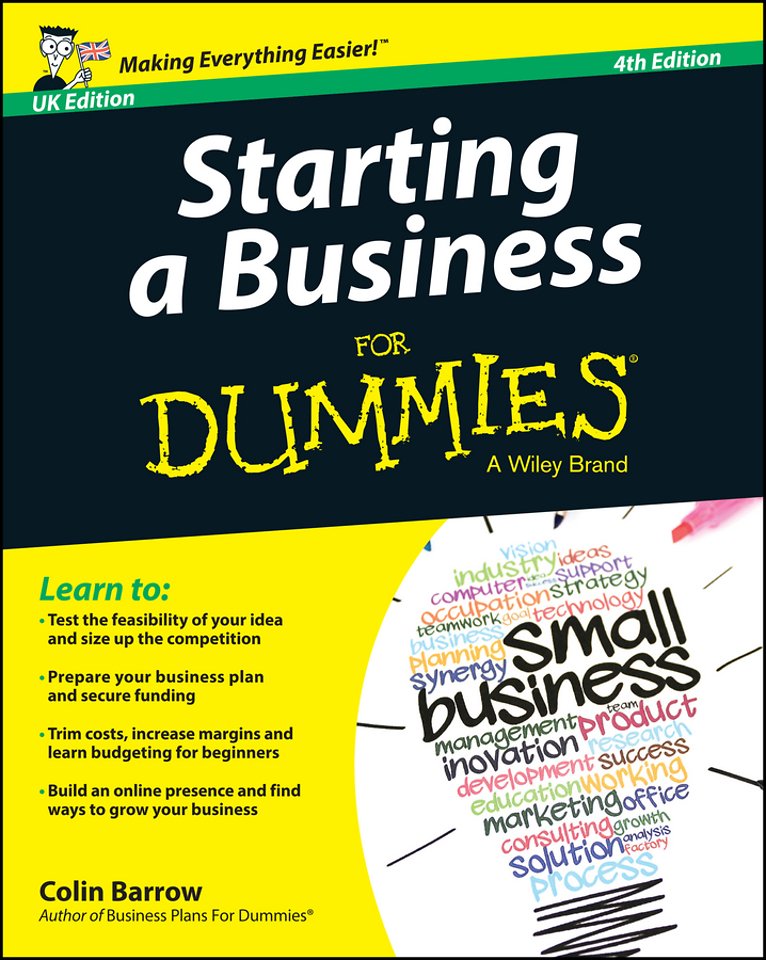 Colin Barrow
Starting a Business For Dummies
Paperback
Engels
2014
9781118837344
Verwachte levertijd ongeveer 8 werkdagen
Samenvatting
Starting your own UK business is an exciting – and challenging – time.
This updated edition of the startup classic shows you how to build a business agile enough to take advantage of emerging trends and opportunities, and sturdy enough to weather any storm. Packed with real–life examples and links to hundreds of valuable resources, Starting a Business For Dummies, 4th UK Edition gives you what you need to make the leap from employee to successful entrepreneur with confidence.
All your favourite, trusted content has been updated including:



Laying the groundwork and testing the feasibility of your business idea


Writing a winning business plan and finding funding


How to operate effectively, including managing your finances and employing people


Growing your business and improving performance


New content includes:



The latest funding schemes, including government funding and crowdfunding


Tendering for public sector work


Avoiding business cyber–crime


Franchising and pop ups


Exporting (the government has set a target of doubling the number of exporting companies by 2020)


Environmental impact (a recent survey found 77% of SMEs wanted to know how to measure and improve their environmental impact)


Specificaties
Uitgever:
John Wiley & Sons
Lezersrecensies
Wees de eerste die een lezersrecensie schrijft!
Inhoudsopgave
Introduction 1
Part I: Getting Started with Your New Business 7
Chapter 1: Preparing for Business 9
Chapter 2: Doing the Groundwork 25
Chapter 3: Can You Do the Business? 45
Chapter 4: Testing Feasibility 63
Part II: Making and Funding Your Plan 83
Chapter 5: Structuring Your Business 85
Chapter 6: Preparing the Business Plan 109
Chapter 7: Getting Help 125
Chapter 8: Finding the Money 137
Chapter 9: Considering Your Mission 163
Chapter 10: Marketing and Selling Your Wares 169
Part III: Staying in Business 191
Chapter 11: Employing People 193
Chapter 12: Operating Effectively 215
Chapter 13: Keeping Track of Finances 239
Chapter 14: Managing Your Tax Position 265
Part IV: Making the Business Grow 279
Chapter 15: Doing Business Online 281
Chapter 16: Improving Performance 301
Chapter 17: Exploring Strategies for Growth 321
Chapter 18: Becoming a Great Manager 339
Part V: The Part of Tens 355
Chapter 19: Ten Pitfalls to Avoid 357
Chapter 20: Ten People to Talk to Before You Start 363
Chapter 21: Ten Reasons for Using Social Media 369
Index 379
Mensen die dit kochten, kochten ook...