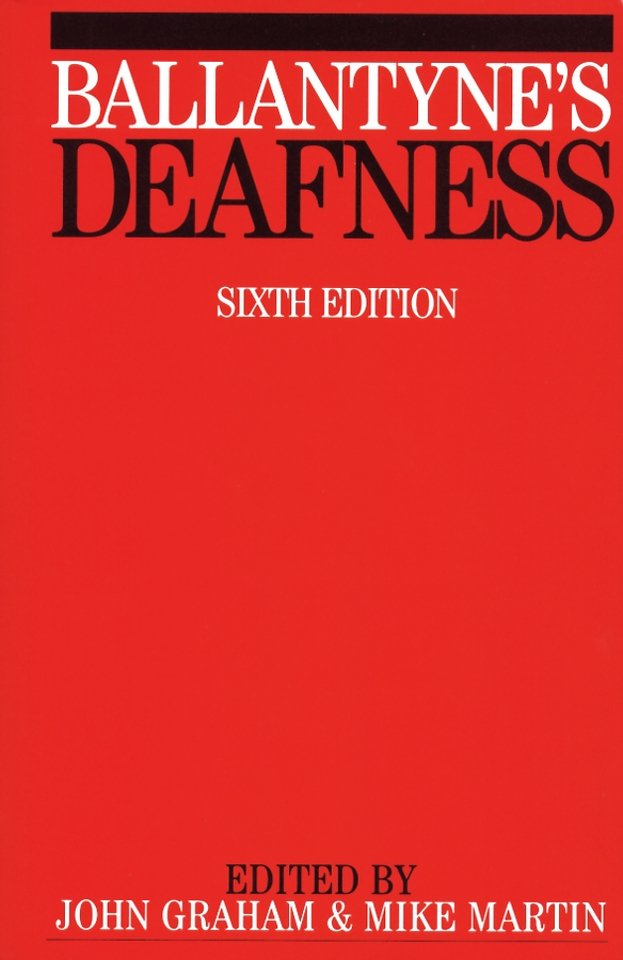 John Graham, Michael Martin
Ballantyne′s Deafness
Paperback
Engels
2001
9781861561701
Verwachte levertijd ongeveer 8 werkdagen
Samenvatting
Developments in the field of hearing health care have been significant over the last five years. This complete revision of Deafness reflects these changes and is not only an updating of the previous information but also adds new areas such as social aspects of deafness and mental health and deafness. The book maintains its original aim to be targeted at a wide range of readers who have a need for information on deafness. It will provide easily digested information for a wide range of professionals who have no experience in the field as well as for lay people such as parents of deaf children and deaf people themselves. As it covers a very wide range of topics in one volume it will also serve as an initial reference work for professionals already working with deaf and hard of hearing people. The 27 chapters are written by experts currently practising in their respective subjects. The chapters describe the nature and number of people with hearing loss, the anatomy and physiology of the ear, causes of deafness and their treatment, the measurement of hearing and screening for hearing loss, hearing loss in children and its diagnosis treatment and management, the effects of ageing and noise on hearing, psychological and psychiatric aspects of deafness, hearing aids and assistive devices, cochlear and other implanted devices.
Specificaties
Uitgever:
John Wiley & Sons
Lezersrecensies
Wees de eerste die een lezersrecensie schrijft!
Inhoudsopgave
Preface.
Contributors.
List of abbreviations.
Deaf and hard of hearing people.
The prevalence of deafness and hearing impairment.
Structure and function of the ear: its anatomy and how we hear.
Introduction to acoustics and speech perception.
Subjective audiometry.
Objective audiometry.
The radiological assessment of hearing loss.
Causes of conductive hearing loss and their non–surgical management.
Surgical management of conductive deafness.
Acquired sensorineural hearing loss.
The causes of childhood deafness and its identification and confirmation.
The management of deafness in childhood .
Noise and hearing.
Non–organic hearing loss.
Tinnitus and hyperacusis: mechanisms and retraining therapy.
Psychological aspects of acquired hearing loss.
Deafness and mental health.
Hearing aids.
Cochlear implants.
Implantable hearing aids.
References.
Index.