The power of psychological safety
How to create a culture that is safe to express ideas, ask questions and admit mistakes
Online college met Amy Edmondson
Online college met Amy Edmondson
The power of psychological safety
How to create a culture that is safe to express ideas, ask questions and admit mistakes
The power of psychological safety
How to create a culture that is safe to express ideas, ask questions and admit mistakes
Online college met Amy Edmondson
Met...
Amy Edmondson
Over dit online college
Success in modern organization requires a continuous influx of new ideas, new challenges, and critical thought. People have to feel free to speak their minds, even if their idea is not robust yet. To facilitate this process, an organization can't do without a culture of Psychological Safety.
In this digital masterclass, Amy Edmondson, professor at Harvard Business School, explores the power of psychological safety, and provides a blueprint for bringing it to life. She will teach you how to:

Create a culture where it's safe to express ideas, ask questions, and admit mistakes
Nurture the level of engagement and candor required
Follow a step-by-step framework for establishing psychological safety in your team or organization
Psychological safety isn't about being nice. It's about giving candid feedback, openly admitting mistakes, and learning from each other.
Programma
Part I: The Power of Psychological Safety
Why Fear Is Not an Effective Motivator Measuring Psychological Safety Why Psychological Safety Matters for Performance Psychologically Safe Employees Are Engaged Employees
PART II: The Science of Intelligent Failure
The Role of Failure in Innovation What it Means to Fail Well Navigating Blind Spots Be a Don't Knower Engage an Exploratory Response
PART III: Creating a Fearless Organization
The Leader's Tool Kit How to Set the Stage for Psychological Safety How to Invite Participation So People Respond How to Respond Productively to Voice – No Matter Its Quality Leadership Self-Assessment
Sprekers
Amy Edmondson
Amy Edmondson is the Novartis Professor of Leadership and Management at the Harvard Business School. Edmondson, recognized by the biannual Thinkers 50 global ranking of management thinkers since 2011, teaches and writes on leadership, teams and organizational learning. Her articles have been published in Harvard Business Review and California Management Review, Administrative Science Quarterly, and the Academy of Management Journal. She is the author of Teaming: How Organizations Learn, Innovate and Compete in the Knowledge Economy and Teaming to Innovate from Jossey-Bass.
Praktische informatie
Locatie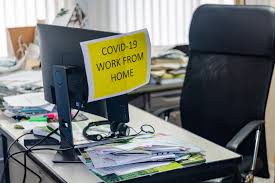 Thuiskantoor
Programma
15.00 uur: start programma
PART I The Power of Psychological Safety
PART II The Science of Intelligent Failure
PART III Creating a Fearless Organization
18.30 uur: einde programma 
Voorwaarden
Dit online seminar kost € 395,- (excl. BTW) en kunt u thuis volgen via een nieuw digitaal platform van Denkproducties. 
Opgeven kan via deze link.
Mocht u vragen hebben, stuurt u dan vooral een e-mail naar ons.
Voor de digitale masterclasses hoeft u geen tool te downloaden. Een aantal dagen voor de masterclass ontvangt iedere deelnemer een link naar de live sessie. Deze kunt u het beste openen in een Google Chrome browser.
Ook interessant voor u"
Seminar
Kom ook naar deze unieke dag met 5 topsprekers over de psychologie van leiderschap.
Meer
Seminar
Op 18 november leert u in één dag wat u kunt doen om uw overtuigingskracht te vergroten. U krijgt les van de beste Nederlandse beïnvloedingsexperts én de wereldwijde autoriteit op dit terrein: Robert Cialdini.
Meer
Collegereeks
Tijdens de collegereeks Veranderkunde leer je de meerwaarde van veranderen, vernieuwen en verbeteren gelijktijdig in te zetten.
Meer
% VROEGBOEKKORTING