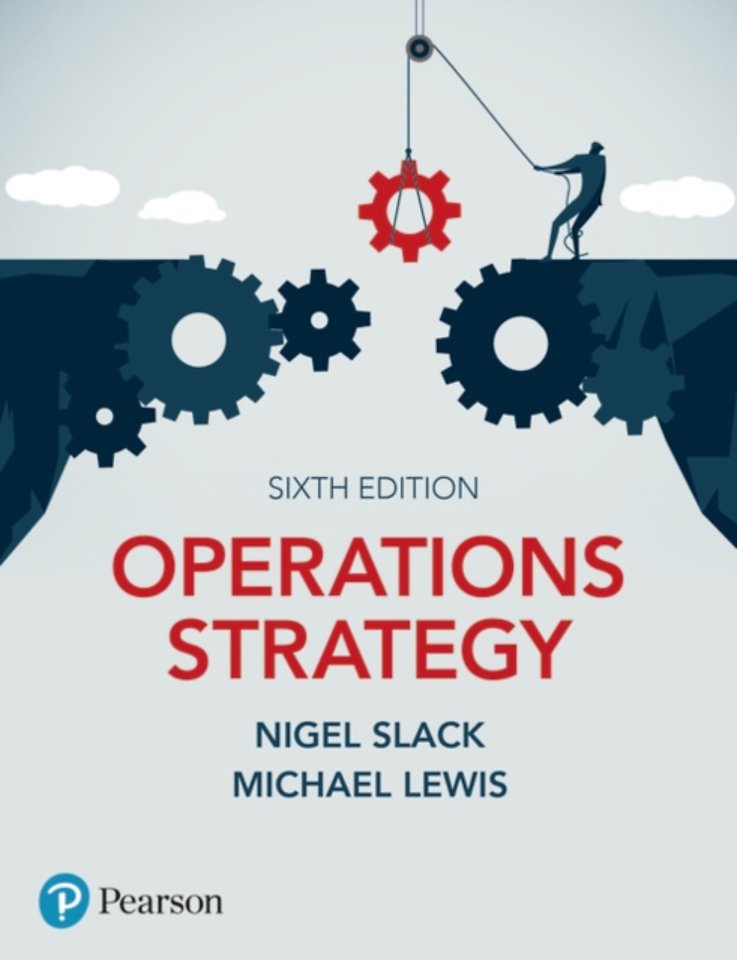 Nigel Slack, Mike Lewis
Operations Strategy
Paperback
Engels
2019
9781292317847
Verwachte levertijd ongeveer 7 werkdagen
Samenvatting
Now in its sixth edition, Operations Strategy is the ideal introductory text to help you understand the strategic importance and scope of the operations function. With its clear structure and highly practical approach, the text provides a logical path through the key activities and decisions of operations strategy, as well as covering the broad principles that underpin the subject and the way in which operations are put together in practice.
The text draws on numerous cases and examples from a range of businesses and organisations from a variety of sectors, including Amazon, Apple, Dyson, IKEA, Intel, Rolls Royce, Samsung, Singapore Airlines, Tesco, ARM, Toyota, Zara and many more.
It is comprehensive, balanced in its treatment of the subject and international in outlook, making it the perfect choice of text whether you are studying operations strategy on an MBA course, as part of your undergraduate or postgraduate studies or you are a business executive.
New to the 6th edition
- A brand new chapter on socially responsible operations strategy.
- New and updated boxed examples within the text, addressing current trends and themes plus an additional integrative case at the end of the book.
- A new overarching framework providing a clearer indication of the positioning of each chapter in the subject.
- Coverage of new and emerging topics, including ideas such as ethical globalization and the social license to operate, the merging of products and services and the nature of operations strategy decision-making, including decision-making under uncertainty and strategy mapping.
- Greater coverage of technology, including the increasing importance of process technologies, drivers of the adoption of new technologies and classifying technologies by their primary capabilities.
Specificaties
Verschijningsdatum:
24-12-2019
Lezersrecensies
Wees de eerste die een lezersrecensie schrijft!
Inhoudsopgave
1 An introduction to operations strategy
2 Operations performance
3 Socially responsible operations strategy
4 Capacity strategy
5 Purchasing and supply strategy
6 Process technology strategy
7 Improvement strategy
8 Product and service development and organisation
9 The process of operations strategy – formulation and implementation
10 The process of operations strategy – monitoring and control

Case studies
Mensen die dit boek kochten, kochten ook...