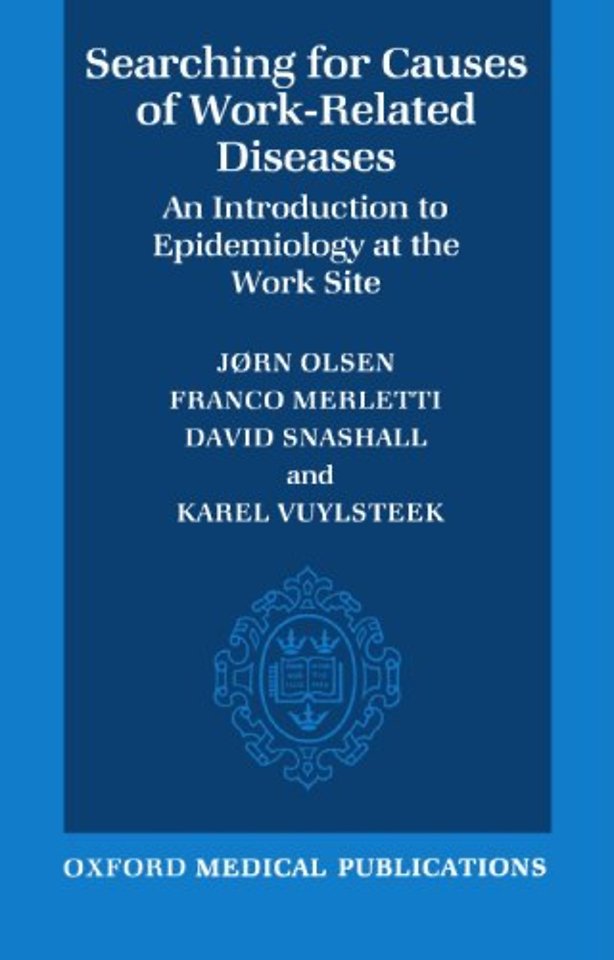 Jorn (Professor of Epidemiology and Social Medicine, Professor of Epidemiology and Social Medicine, University of Aarhus) Olsen
Meer over de auteurs
Samenvatting
This book is an introductory text for those people who need to know more about the scientific principles behind the study of the causes of disease occurence.
As most people spend a large part of their lives at work, and as some people may be at risk of being exposed to harmful substances at high levels, workers protection should have a high priority. Studies in the workplace can help to identify causes of occupational diseases, and the outcome of such investigations should be applied when the effects of protective action are evaluated.
In searching for occupational causes of diseases, epidemiological principles should be used, even at the factory level. Applying strict logical principles to the collection of data concerning worker's experience with ill-health ensures that a useful insight is gained into the causes of disease, and that data are obtained in a format suitable for subsequent larger-scale studies.
Lezersrecensies
Wees de eerste die een lezersrecensie schrijft!
Inhoudsopgave
Preface; Introduction; PART 1 - CONCEPTS OF EPIDEMIOLOGY: Problems and possible solutions; Detectives on the job; Is there a problem?; Observed and expected; Who, where, and when; Do the diseased have anything in common?; What distinguishes the diseased from the non-diseased; The case-control study; The study plan; Study base; Information; The follow-up study; The ongoing follow-up study; Selecting exposed and non-exposed; Healthy worker selection; Follow-up time;
The historical follow-up study; Important considerations; Problems; Selection; Information and misclassification; Confounding; The cross-sectional study; Mortality studies; The proportional mortality study; Monitoring and record keeping; PART II - EPIDEMIOLOGY IN PRACTICE: An occupational flu-epidemic;
Case study of infertility in males; A small cluster of spontaneous abortions; Byssinosis and chronic bronchitis in - flax-mill; Case study in a power plant; Setting and problems; New studies; Conclusion; Lung cancer mortality among workers exposed to manufacture of chromate pigments; PART III - GLOSSARY: References; Further reading; Index.