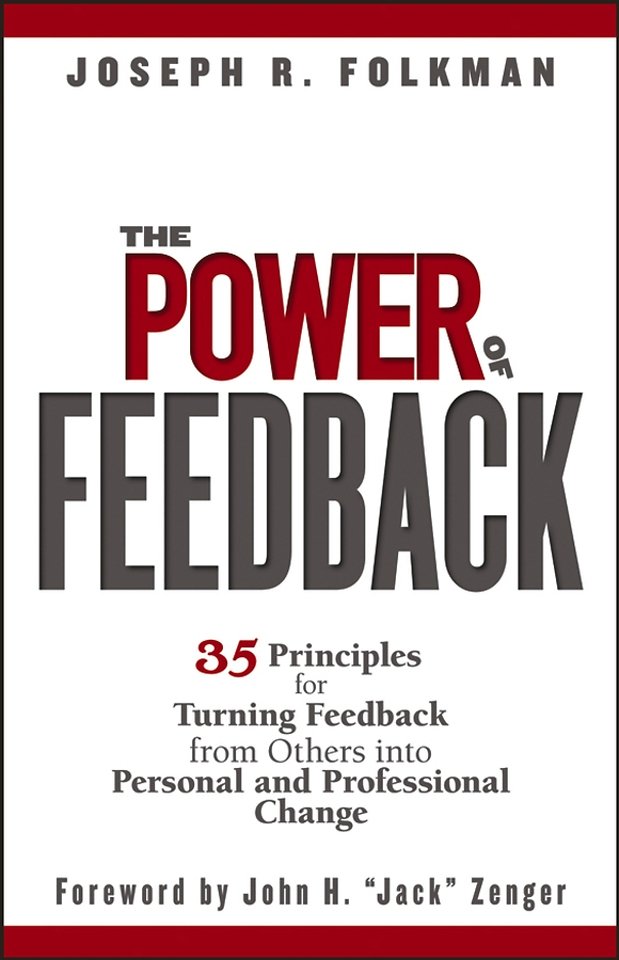 Joseph Folkman
The Power of Feedback
35 Principles for Turning Feedback from Others into Personal and Professional Change
Gebonden
Engels
2006
9780471998204
Verwachte levertijd ongeveer 8 werkdagen
Samenvatting
Praise for The Power of Feedback
"Some books are worthy of being recommended simply because of their subject matter. . . . There is no greater force to improve the quality of human relationships or improve the way organizations function than to multiply the amount and improve the quality of feedback."
"Other books are worthy of being recommended . . . when an author takes an otherwise abstract, obtuse subject and turns it into an actionable, practical set of things to do. Joe Folkman has accomplished that task . . . helping individuals and organizations to develop feedback–rich environments . . . [and] change through the use of a variety of surveys and feed?–back instruments. He has made this topic highly engaging and accessible."
"So, here you have the best of everything––an important topic; a talented, entertaining, and highly qualified author; content that is practical; and a text written in an easily comprehended manner. Enjoy."
––From the Foreword by John H. "Jack" Zenger
"Joe Folkman has years of experience and miles of wisdom from coaching and training high–performance organizations. He speaks truth: change is hard. But feedback can be very powerful if the receiver makes the commitment to lasting change. Folkman has scored a home run with The Power of Feedback."
––Maria Nalywayko Senior Vice President, Human Resources, Fremont Investment & Loan
"Most of us are clueless when it comes to providing feedback. But now, thanks to Joe Folkman′s The Power of Feedback, we have a road map for turning the feedback we receive into lasting and profound change."
––Jeffrey Gill Director of Organization Capability, The Coca–Cola Company
Specificaties
Verschijningsdatum:
19-5-2006
Lezersrecensies
Wees de eerste die een lezersrecensie schrijft!
Inhoudsopgave
Foreword John H. Jack Zenger.
Acknowledgments.
Introduction.
Chapter 1. Reacting to Feedback.
Chapter 2. Why Did I Get That Feedback?
Chapter 3. Improving Your Ability to Accept Feedback.
Chapter 4. Why Change?
Chapter 5. Deciding What to Change.
Chapter 6. Fixing Weaknesses or Building Strengths?
Chapter 7. Making Change Happen.
Chapter 8. Making Change Stick.
Chapter 9. Working Harder or Working Smarter?
Afterword.
Notes.
Index.
About the Author.

Mensen die dit boek kochten, kochten ook...