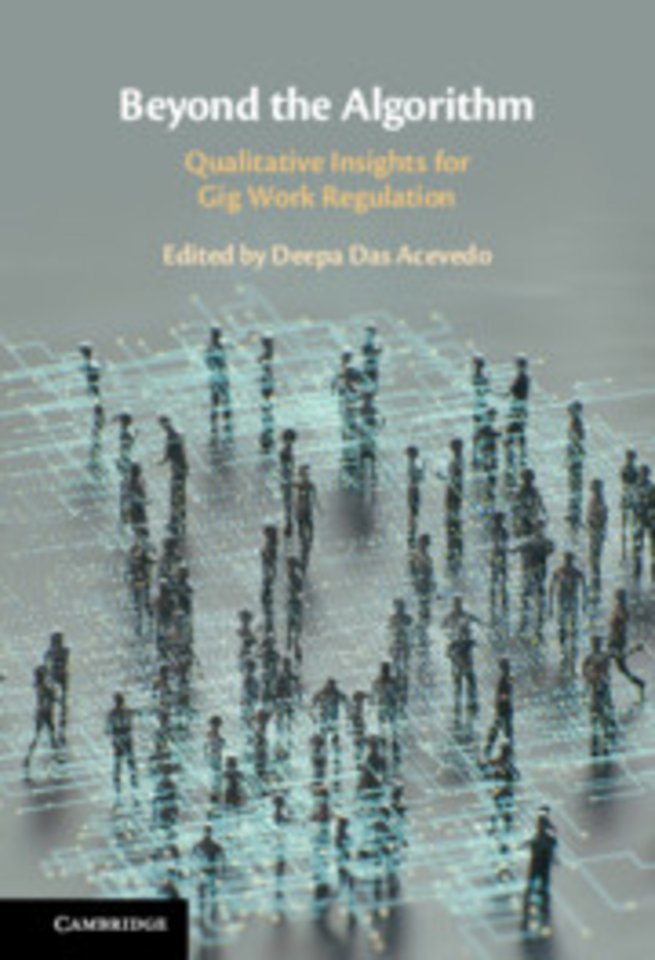 Deepa Das Acevedo
Beyond the Algorithm
Qualitative Insights for Gig Work Regulation
Gebonden
Engels
2020
9781108487764
Verwachte levertijd ongeveer 8 werkdagen
Samenvatting
In Beyond the Algorithm: Qualitative Insights for Gig Work Regulation, Deepa Das Acevedo and a collection of scholars and experts show why government actors must go beyond mass surveys and data-scrubbing in order to truly understand the realities of gig work. The contributors draw on qualitative empirical research to reveal the narratives and real-life experiences that define gig work, and they connect these insights to policy debates being fought out in courts, town halls, and even in Congress itself. The book also bridges academic and non-academic worlds by drawing on the experiences of drivers, journalists, and workers' advocates who were among the first people to study gig work from the bottom up. This book is a must-read for anyone interested in gig work, the legal infrastructure surrounding it, and how that infrastructure can and must be improved.
Specificaties
Uitgever:
Cambridge University Press
Lezersrecensies
Wees de eerste die een lezersrecensie schrijft!
Inhoudsopgave
1. The rise and scope of gig work regulation Deepa Das Acevedo; 2. An Uber ambivalence: employee status, worker perspectives, and regulation in the gig economy V. B. Dubal; 3. Invisible work, visible workers: visibility regimes in online platforms for domestic work Alexandra Mateescu and Julia Ticona; 4. The importance of qualitative research approaches to gig economy taxation Shu-Yi Oei and Diane M. Ring; 5. Just a gig? Sharing economy work and the implications for career trajectory Alexandrea J. Ravenelle; 6. Algorithmic management, employment, and the self in gig work Julia Tomassetti; 7. Regulating transportation systems without authority (or data): plugging an Uber- and Lyft-sized hole in city transportation planning and policy Zak Accuardi; 8. Words matter: how tech media helped write gig companies into existence Sam Harnett; 9. Rewriting the rules: gig companies' drive for labor deregulation Rebecca Smith and Maya Pinto; 10. What regulators could gain by listening to Rideshare drivers Harry Campbell; Index.