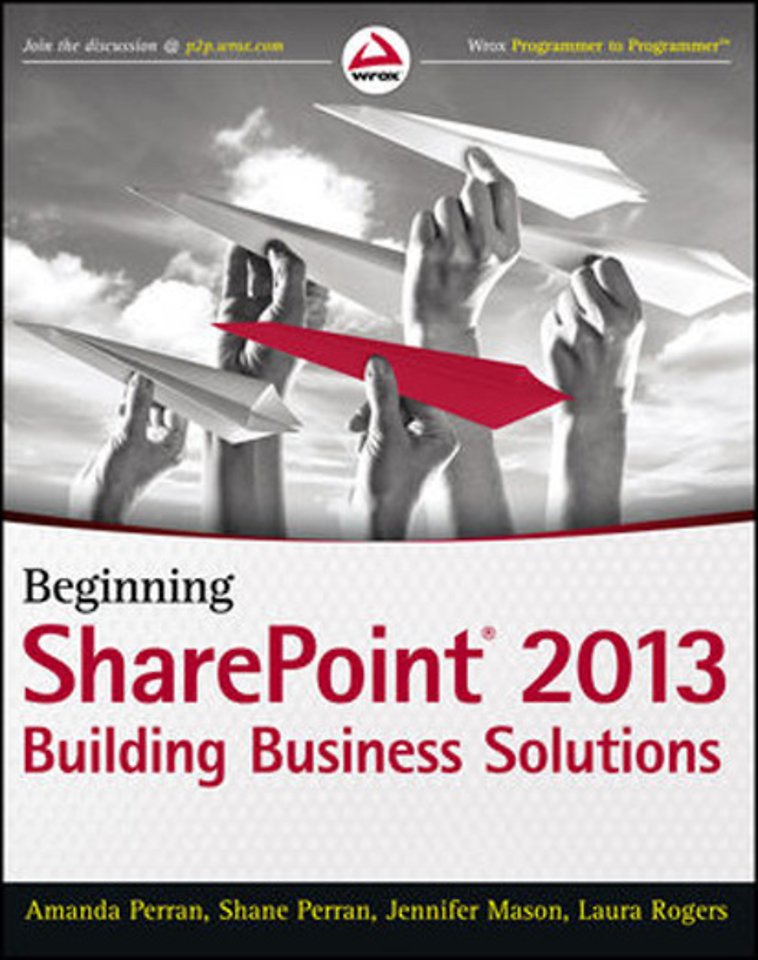 Samenvatting
Build successful business solutions with SharePoint 2013
Following on the heels of successful previous editions, this perennial bestseller is completely updated for the latest iteration of SharePoint. The team of authors walks you through building business solutions using SharePoint 2013, while providing real–world scenarios and detailed descriptions that highlight best practices for configuration and customization. Featuring new chapters that discuss managing permissions and working with Access Services, this ideal introductory guide shows you how to efficiently handle a variety of SharePoint challenges that you may face and gives you the tools you need to put this popular content management platform to work for you.
'Beginning SharePoint 2013: Building Business Solutions' Walks you through working with SharePoint workflows, content types, Web Parts, social features, sites, workspaces, and more Helps you manage and customize lists and libraries Discusses branding and the user experience Introduces web content management Addresses managing forms, permissions, and records
wrox.com
- Programmer Forums Join our Programmer to Programmer forums to ask and answer programming questions about this book, join discussions on the hottest topics in the industry, and connect with fellow programmers from around the world.
- Code Downloads Take advantage of free code samples from this book, as well as code samples from hundreds of other books, all ready to use.
- Read More Find articles, e–books, sample chapters and tables of contents for hundreds of books, and more reference resources on programming topics that matter to you.
Wrox Beginning guides are crafted to make learning programming languages and technologies easier than you think, providing a structured, tutorial format that will guide you through all the techniques involved.
Specificaties
Verschijningsdatum:
26-2-2013
Lezersrecensies
Wees de eerste die een lezersrecensie schrijft!
Inhoudsopgave
INTRODUCTION

1. UNDERSTANDING SHAREPOINT
2. WORKING WITH SHAREPOINT LIST APPS
3. WORKING WITH LIBRARY APPS
4. MANAGING AND CUSTOMIZING LISTS AND LIBRARIES
5. WORKING WITH WORKFLOWS
6. WORKING WITH CONTENT TYPES
7. WORKING WITH WEB PARTS
8. WORKING WITH SITES
9. MANAGING PERMISSIONS
10. WORKING WITH BUSINESS INTELLIGENCE
11. WORKING WITH SOCIAL FEATURES
12. MANAGING FORMS
13. WORKING WITH ACCESS SERVICES
14. BRANDING AND THE USER EXPERIENCE
15. GETTING STARTED WITH WEB CONTENT MANAGEMENT
16. MANAGING RECORDS
17. WORKING WITH SEARCH
18. BUILDING SOLUTIONS IN SHAREPOINT

APPENDIX A: INSTALLING SHAREPOINT SERVER 2013
APPENDIX B: EXERCISE SOLUTIONS

INDEX
Mensen die dit boek kochten, kochten ook...