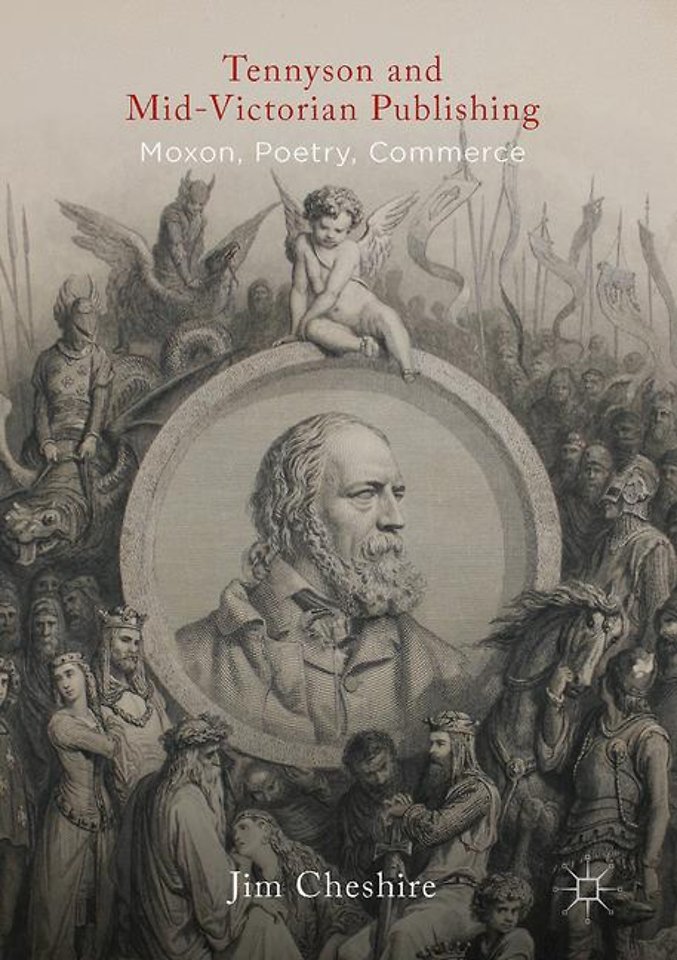 Jim Cheshire
Tennyson and Mid-Victorian Publishing
Moxon, Poetry, Commerce
Gebonden
Engels
2017
9781137338143
Verwachte levertijd ongeveer 8 werkdagen
Samenvatting
This book examines how Tennyson's career was mediated, organised and directed by the publishing industry. Founded on neglected archival material, it examines the scale and distribution of Tennyson's book sales in Britain and America, the commercial logic of publishing poetry, and how illustrated gift books and visual culture both promoted and interrogated the Poet Laureate and his life. Major publishers had become disillusioned with poetry by the time that Edward Moxon founded his business in 1830 but by the mid-1860s, his firm presided over a resurgence in poetry based on Tennyson's work. Moxon not only orchestrated Tennyson's rise to fame but was a major influence on how the Victorian public experienced the poetry of the Romantic period. This study reevaluates his crucial role, and examines how he repackaged poetry for the Victorian public.
Specificaties
Uitgever:
Palgrave Macmillan UK
Lezersrecensies
Wees de eerste die een lezersrecensie schrijft!
Inhoudsopgave
Introduction.- Chapter 1. Edward Moxon in Context.- Chapter 2. Tennyson by Numbers: Edward Moxon and the Business of Publishing.- Chapter 3. Publishing Tennyson in America.- Chapter 4. Moxon, Tennyson and the Illustrated Book.- Chapter 5. James Bertrand Payne and the Demise of the Moxon Firm.- Chapter 6. Fame and its Consequences.- Conclusion. Tennyson and the Evolution of Victorian Publishing.- Index.-