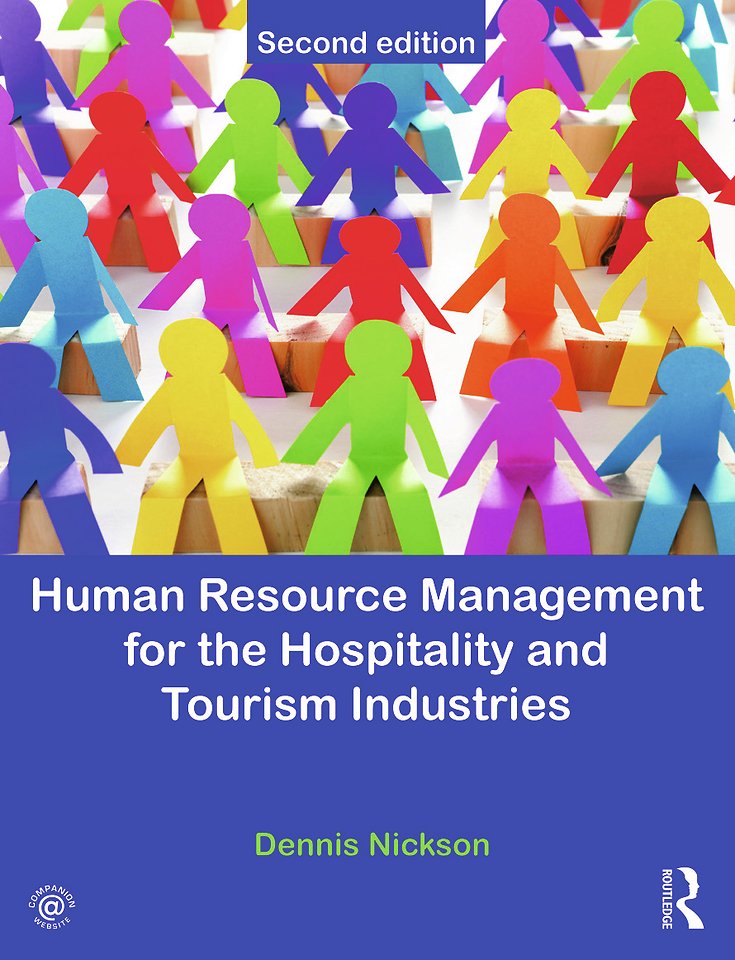 Dennis Nickson
Human Resource Management for the Hospitality and Tourism Industries
Paperback
Engels
2012
9780080966489
Op voorraad | Vandaag voor 21:00 uur besteld, morgen in huis
Samenvatting
Human Resource Management for the Hospitality and Tourism Industries 2nd Edition, takes an integrated look at HRM policies and practices in the tourism and hospitality industries. Utilising existing human resource management (HRM) theory and practice, it contextualises it to the tourism and hospitality industries by looking at the specific employment practices of these industries, such as how to manage tour reps or working in the airline industry.
It initially sets the scene with a broad review of the evidence of HRM practice within the tourism and hospitality industries. Having identified the broader picture, the text then begin to focus much more explicitly on a variety of HR policies and practices such as: recruitment and selection, legislation and equal opportunities, staff health and welfare and remuneration strategies in the industry.
This 2nd edition has been fully updated:
-with new legal information, data, statistics and examples
-new chapter looking at HRM policies and practice in Events
-new international examples of best practice for prescriptive teaching and discussion, and international case studies to exercise problem solving techniques and contextualise learning
-enhanced companion website for students and lecturers including: power point slides, student test bank, additional case studies and links to additional resources
Written in a user friendly style, each chapter includes chapter outlines and objectives, HRM in practice – boxed examples, reflective review questions, web links, discussion questions and further reading to aid understanding and test knowledge.
Specificaties
Verschijningsdatum:
1-11-2012
Lezersrecensies
Wees de eerste die een lezersrecensie schrijft!
Mensen die dit boek kochten, kochten ook...