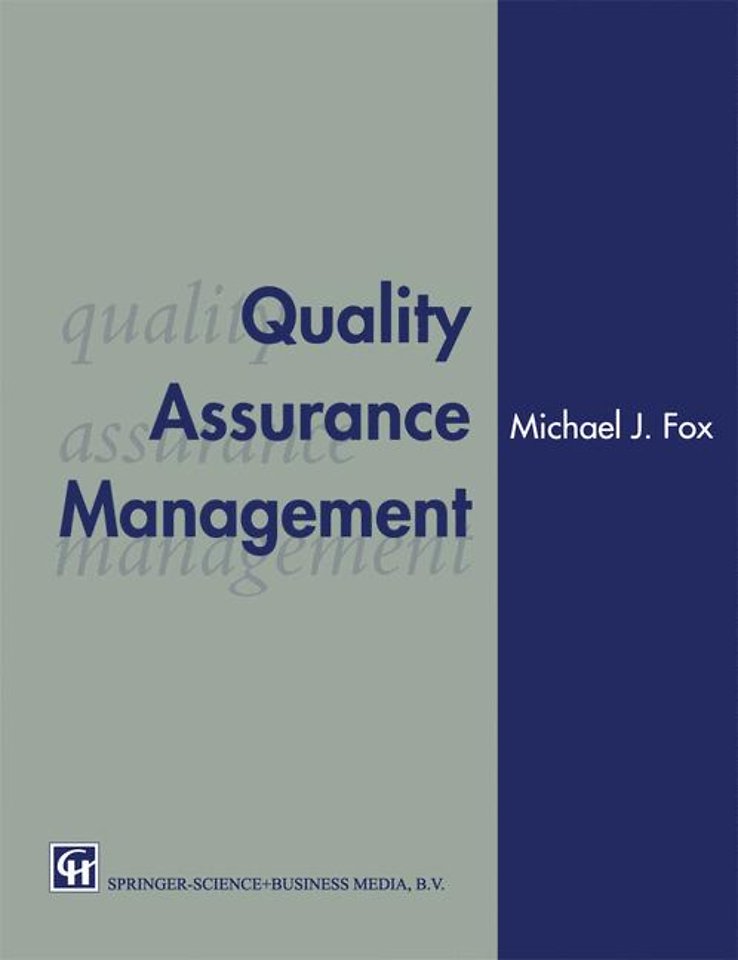 Michael Fox
Quality Assurance Management
Paperback
Engels
1993
9780412467905
Verwachte levertijd ongeveer 8 werkdagen
Samenvatting
"Quality Assurance Management" provides a comprehensive introduction and reference source to this increasingly important area of business activity. It should prove a useful tool for managers working in companies attempting to gain ISO9000/BS5750 recognition of their quality system and developing a total quality management culture. Key issues and the latest developments are clearly and simply explained, with the relative pros and cons of the alternative strategies objectively evaluated. Specialized techniques are explained with the non-specialist in mind, so that the reader can assess the situation before discussing its managerial and technical implications. Michael J. Fox draws on his practical consultancy experience and the best current thinking from experts in USA, Great Britain and Japan. Major concepts covered include: customer care; risk minimization; quality-related costs; best practice benchmarking; and "robust" design and "six-sigma" manufacturing. The managerial implications of these issues are reinforced with plenty of practical guidance in the form of checklists, worked examples and sources of further technical information.
Specificaties
Verschijningsdatum:
1-1-1993
Lezersrecensies
Wees de eerste die een lezersrecensie schrijft!
Inhoudsopgave
What managing quality means; what is quality?; quality in marketing; quality in specification and design; quality in purchasing; quality in production; after-sales quality; quality assurance techniques; creating the quality system; ISO9000, the international quality standard; quality auditing techniques; inspection techniques; statistical sampling inspection; statistical process control; the place of the computer; reliability assurance; using people effectively; the sociology of people at work; motivate or involve?; American quality gurus; Japanese quality management style; quality in the United Kingdom; total quality management; quality managers and their environment; quality in service industries; quality - the key to prosperity; ways of looking at quality-related costs; the prevention/appraisal/failure model; just-in-time; quality, safety and product liability; the international market place; quality trends, challenges and opportunities; answers to exercises; recommended reading.
Mensen die dit boek kochten, kochten ook...