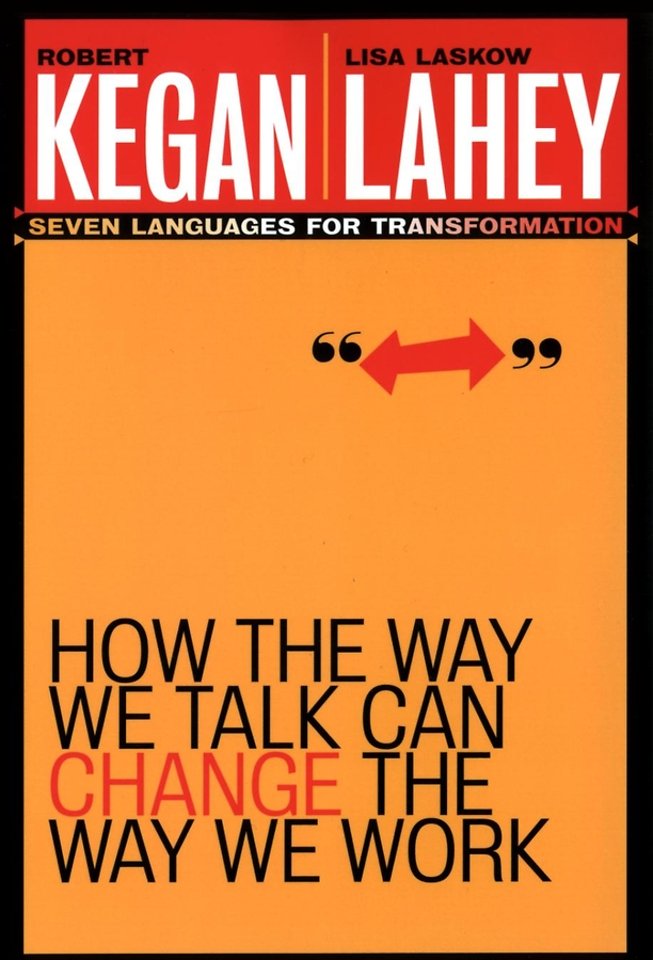 Robert Kegan, Lisa Laskow Lahey
How the Way We Talk Can Change the Way We Work
Seven Languages for Transformation
Paperback
Engels
2003
9780787963781
Verwachte levertijd ongeveer 8 werkdagen
Samenvatting
Why is the gap so great between our hopes, our intentions, even our decisions–and what we are actually able to bring about? Even when we are able to make important changes–in our own lives or the groups we lead at work–why are the changes are so frequently short–lived and we are soon back to business as usual? What can we do to transform this troubling reality?
In this intensely practical book, Harvard psychologists Robert Kegan and Lisa Laskow Lahey take us on a carefully guided journey designed to help us answer these very questions. And not just generally, or in the abstract. They help each of us arrive at our own particular answers that can solve the puzzling gap between what we intend and what we are able to accomplish. How the Way We Talk Can Change the Way We Work provides you with the tools to create a powerful new build–it–yourself mental technology.
Specificaties
Uitgever:
John Wiley & Sons
Lezersrecensies
Wees de eerste die een lezersrecensie schrijft!
Inhoudsopgave
Acknowledgments ix
Introduction: What Do You Really Want . . . and What Will You Do to Keep from Getting It? 1
Part One: The Internal Languages: Building the New Machine 11
1 From the Language of Complaint to the Language of Commitment 13
2 From the Language of Blame to the Language of Personal Responsibility 33
3 From the Language of New Year s Resolutions to the Language of Competing Commitments: Diagnosing the Immunity to Change 47
4 From the Language of Big Assumptions That Hold Us to the Language of Assumptions We Hold: Disturbing the Immunity to Change 67
Part Two: The Social Languages: Maintaining and Upgrading the Machine 89
5 From the Language of Prizes and Praising to the Language of Ongoing Regard 91
6 From the Language of Rules and Policies to the Language of Public Agreement 103
7 From the Language of Constructive Criticism to the Language of Deconstructive Criticism 121
Part Three: Carrying on the Work 147
8 Running the Internal Languages 149
9 Running the Social Languages 187
Epilogue: Toward the Transformation Highway: Transcending the Limits of the Information Age 229
The Authors 235
Index 237
Mensen die dit kochten, kochten ook...