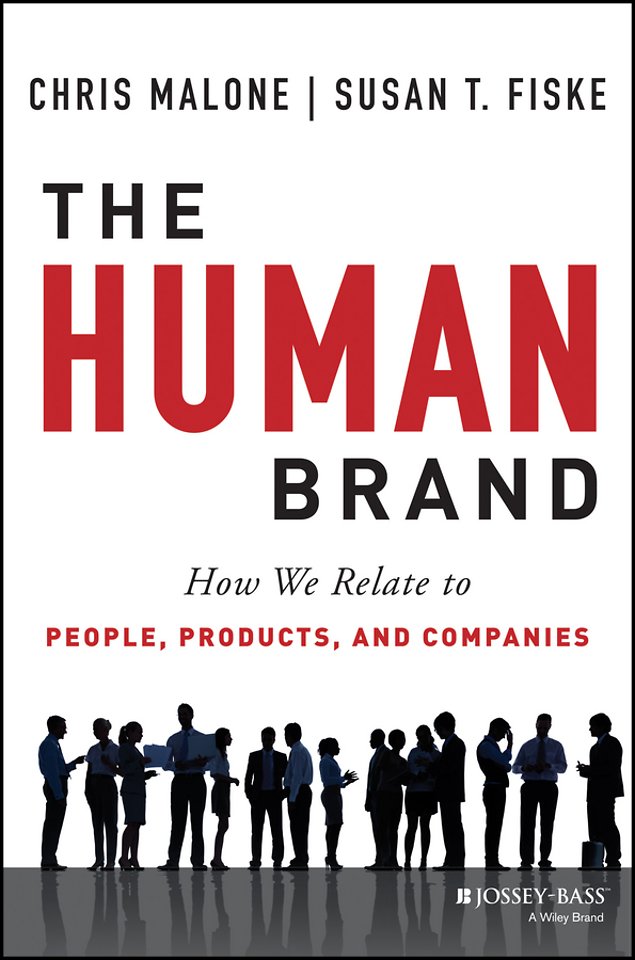 Chris Malone, Susan Fiske
The Human Brand
How We Relate to People, Products, and Companies
Gebonden
Engels
2013
9781118611319
Verwachte levertijd ongeveer 8 werkdagen
Samenvatting
Why we choose companies and brands in the same way that we unconsciously perceive, judge, and behave toward one another
People everywhere describe their relationships with brands in a deeply personal way we hate our banks, love our smartphones, and think the cable company is out to get us. What′s actually going on in our brains when we make these judgments? Through original research, customer loyalty expert Chris Malone and top social psychologist Susan Fiske discovered that our perceptions arise from spontaneous judgments on warmth and competence, the same two factors that also determine our impressions of people. We see companies and brands the same way we automatically perceive, judge, and behave toward one another. As a result, to achieve sustained success, companies must forge genuine relationships with customers. And as customers, we have a right to expect relational accountability from the companies and brands we support.
-Applies the social psychology concepts of "warmth" (what intentions others have toward us) and "competence" (how capable they are of carrying out those intentions) to the way we perceive and relate to companies and brands
-Features in–depth analyses of companies such as Hershey′s, Domino′s, Lululemon, Zappos, Amazon, Chobani, Sprint, and more
-Draws from original research, evaluating over 45 companies over the course of 10 separate studies
The Human Brand is essential reading for understanding how and why we make the choices we do, as well as what it takes for companies and brands to earn and keep our loyalty in the digital age.
Specificaties
Verschijningsdatum:
19-11-2013
Lezersrecensies
Wees de eerste die een lezersrecensie schrijft!
Inhoudsopgave
Acknowledgments xi

Introduction: Back to the Future 1
Why our immediate future so strongly resembles our distant past

1 Warmth and Competence 19
The two timeless judgments that drive our behavior toward others

2 The Loyalty Test 39
Why we expect companies and brands to commit to us first

3 The Principle of Worthy Intentions 61
The simple and reliable way to demonstrate warmth and competence

4 The Price of Progress 85
How faceless commerce leads to a focus on discounts

5 Take Us to Your Leader 105
What we learn from the people behind the things we buy

6 Show Your True Colors 127
Why mistakes and crises are a golden loyalty opportunity

7 The Relationship Renaissance 151
Navigating the road ahead
Notes 169
About the Authors 185
Index 187

Mensen die dit boek kochten, kochten ook...