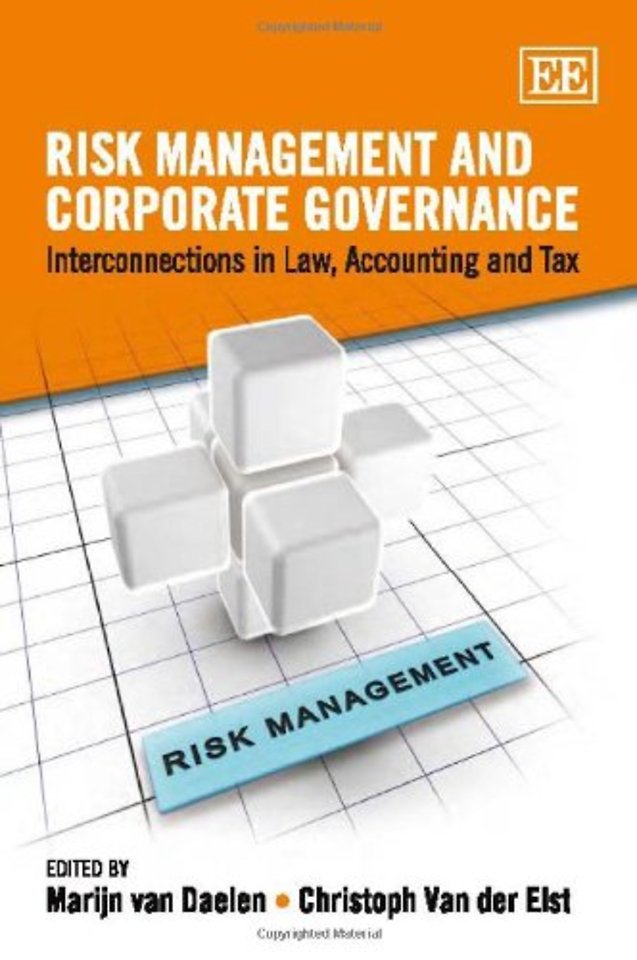 Marijn van Daelen, Christoph Van Der Elst
Risk Management and Corporate Governance
Interconnections in Law, Accounting and Tax
Ingenaaid
Engels
2010
9781849803953
Laatste exemplaren! Op=Op!
Op voorraad | Op werkdagen voor 21:00 uur besteld, volgende dag in huis
Samenvatting
In reaction to the recent financial crisis and corporate failures at the beginning of the millennium, the emphasis of the business community in corporate governance has shifted towards internal control and risk management issues. As a result, risk management discussion has reached an unprecedented level for academics and practitioners alike. This international, multidisciplinary book provides a comprehensive overview of the risk management landscape, encompassing its challenges and problems and taking stock of its influence on both companies and society as a whole. The eminent contributors review historical and current provisions relating to internal control and risk management in Europe and in the USA. They address the interconnected consequences of the necessity of risk management, and illustrate that a comprehensive approach needs to be further improved. The pros and cons of both the rule-based and the principle-based approaches are analysed, showing that the latter makes it more feasible for sound business practices to be combined with strategic company goals, and for the relationship between entrepreneurial risk taking and sound risk governance management to be in equilibrium.The book also presents a balanced supervision framework, which both promotes prevention of excessive risk taking and tackles risk failure. Risk Management and Corporate Governance will prove to be of great interest to academics and students of law, accounting and auditing, business and tax lawyers and accountants, policymakers and risk management and compliance officers.
Specificaties
Verschijningsdatum:
30-9-2010
Lezersrecensies
Wees de eerste die een lezersrecensie schrijft!
Inhoudsopgave
Contents: Foreword 1. Introducing Risk Management Marijn van Daelen and Arco van de Ven 2. Risk Management from an Accounting Perspective Arco van de Ven 3. Risk Management from a Business Law Perspective Marijn van Daelen 4. Risk Management in Financial Law Christoph Van der Elst and Filip Bogaert 5. Risk Management in Taxation Ronald Russo 6. Risk Management Interconnections in Law, Accounting and Tax Marijn van Daelen, Christoph Van der Elst and Arco van de Ven Index
Mensen die dit boek kochten, kochten ook...