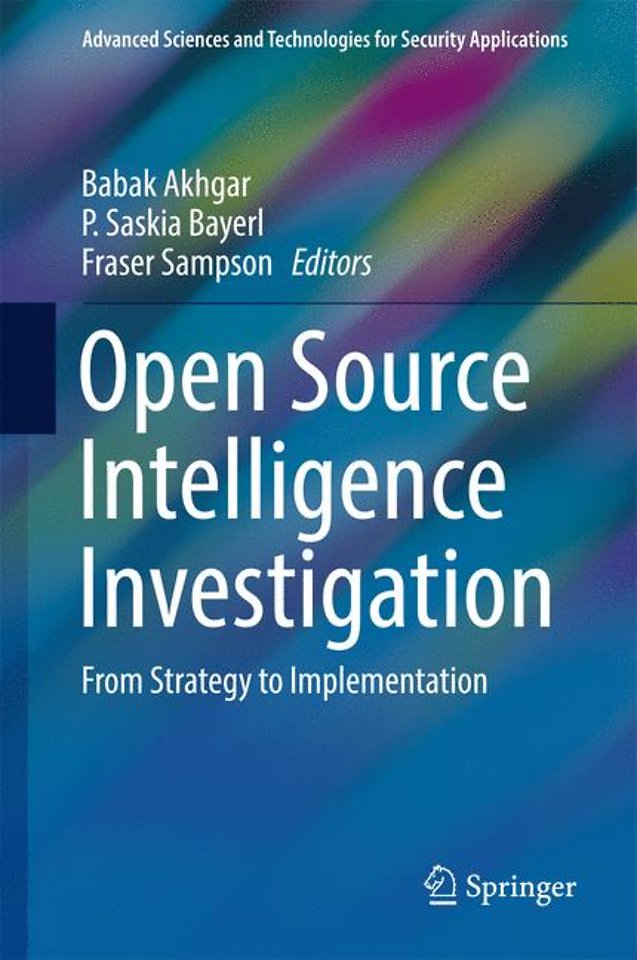 Samenvatting
One of the most important aspects for a successful police operation is the ability for the police to obtain timely, reliable and actionable intelligence related to the investigation or incident at hand. Open Source Intelligence (OSINT) provides an invaluable avenue to access and collect such information in addition to traditional investigative techniques and information sources. This book offers an authoritative and accessible guide on how to conduct Open Source Intelligence investigations from data collection to analysis to the design and vetting of OSINT tools. In its pages the reader will find a comprehensive view into the newest methods for OSINT analytics and visualizations in combination with real-life case studies to showcase the application as well as the challenges of OSINT investigations across domains. Examples of OSINT range from information posted on social media as one of the most openly available means of accessing and gathering Open Source Intelligence to location data, OSINT obtained from the darkweb to combinations of OSINT with real-time analytical capabilities and closed sources. In addition it provides guidance on legal and ethical considerations making it relevant reading for practitioners as well as academics and students with a view to obtain thorough, first-hand knowledge from serving experts in the field.
Specificaties
Verschijningsdatum:
9-1-2017
Lezersrecensies
Wees de eerste die een lezersrecensie schrijft!
Inhoudsopgave
Part 1: Introduction.- OSINT as an integral part of the national security apparatus; B. Akhgar.- Open Source Intelligence and the protection of national security; A. Staniforth.- Police use of Open Source Intelligence: The longer arm of law; A. Staniforth.- OSINT as part of the strategic national security landscape; L. Marzell.- Taking stock of subjective narratives around modern OSINT; D. Wells.- Part 2: Methods, Tools and Techniques.-Acquisition and preparation of data for OSINT investigations; H. Gibson.- Analysis, interpretation and validation of open source data; H. Gibson, S. Ramwell, T. Day.- OSINT and the dark web; G. Kalpakis et al.- Fusion of OSINT and non-OSINT data; T. Day, H. Gibson, S. Ramwell.- Tools for OSINT-Based Investigations; Q. Revell, T. Smith, R. Stacey.-Design considerations for OSINT tools and processes; Addressing Fluidity and Rigor; B.L. William Wong.- Part 3: Practical Application and Cases.- A new age of Open Source Investigation: International examples; E. Higgins.- Use cases and best practices for LEAs; S. Ramwell, T. Day, H. Gibson.- OSINT in the context of cyber-security; F. Tabatabaei, D. Wells.- Combatting cybercrime and sexual exploitation of children: An open source toolkit; E. Charalambous et al.-Identifying illegal cartel activities using open source intelligence in Action; P. Vadasz et al.- Part 4: Legal Considerations .- Legal considerations for using open source intelligence in the context of cybercrime and cyberterrorism; A. Lyle.- Following the breadcrumbs: Using Open Source Intelligence as evidence in criminal proceedings; F. Sampson.
Mensen die dit boek kochten, kochten ook...