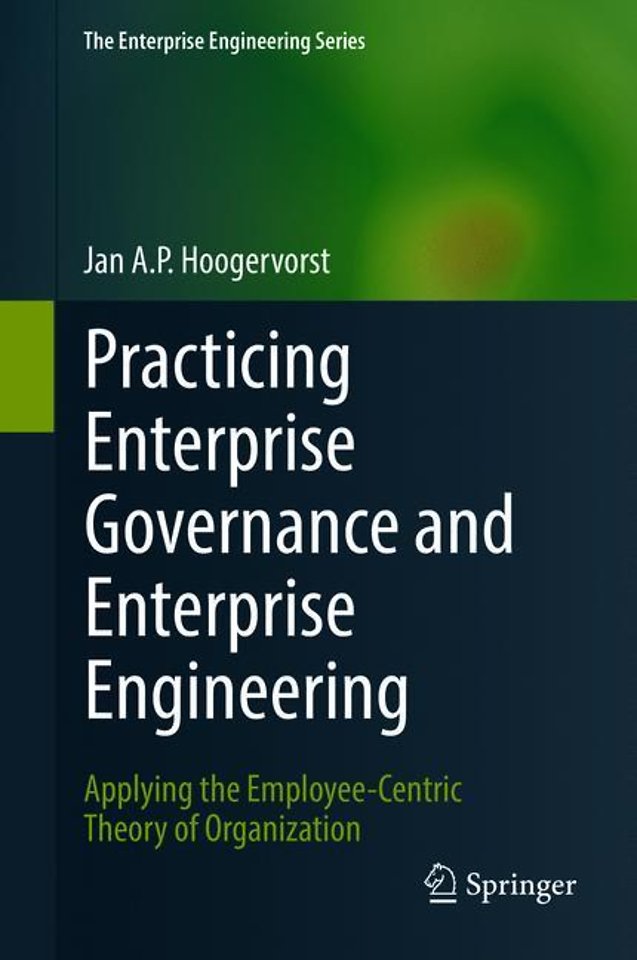 Jan A.P. Hoogervorst
Practicing Enterprise Governance and Enterprise Engineering
Applying the Employee-Centric Theory of Organization
Ingenaaid
Engels
2018
9783319736570
Verwachte levertijd ongeveer 8 werkdagen
Samenvatting
This book introduces, explains, and illustrates the theories, concepts, and methods needed for sound enterprise engineering. These are based on foundational insights, specifically those concerning the employee-centric theory of organization, which are put into practice by coherently and consistently applying them to enterprise design and change.
The book consists of five main chapters, the first of which emphasizes the importance of linking foundational insights with the enterprise engineering design science for practicing them in enterprise design within the scope of enterprise governance concerned with enterprise change. Chapter 2 summarizes the necessary philosophical, ontological and ideological foundations of enterprise design and change. Subsequently, chapter 3 outlines essential aspects of enterprise change and describes the relation between enterprise governance and the process of enterprise design, while chapter 4 details the enterprise engineering design science and the actual enterprise design process, its various perspectives and both its intermediate and final results. Lastly, chapter 5 illustrates in detail the application of all the process steps in a single, extensive example. In this way, the book shows how all the cornerstones of enterprise design and change, as well as the employee-centric theory of organization can be applied.
The book is mainly intended for students in areas such as business administration, management and organization science, governance, and enterprise and information systems design. However, professionals working in these areas will also benefit from the book, as it provides them with all the elements needed for engineering enterprise design, and details their application.
Specificaties
Verschijningsdatum:
13-4-2018
Lezersrecensies
Wees de eerste die een lezersrecensie schrijft!
Mensen die dit boek kochten, kochten ook...