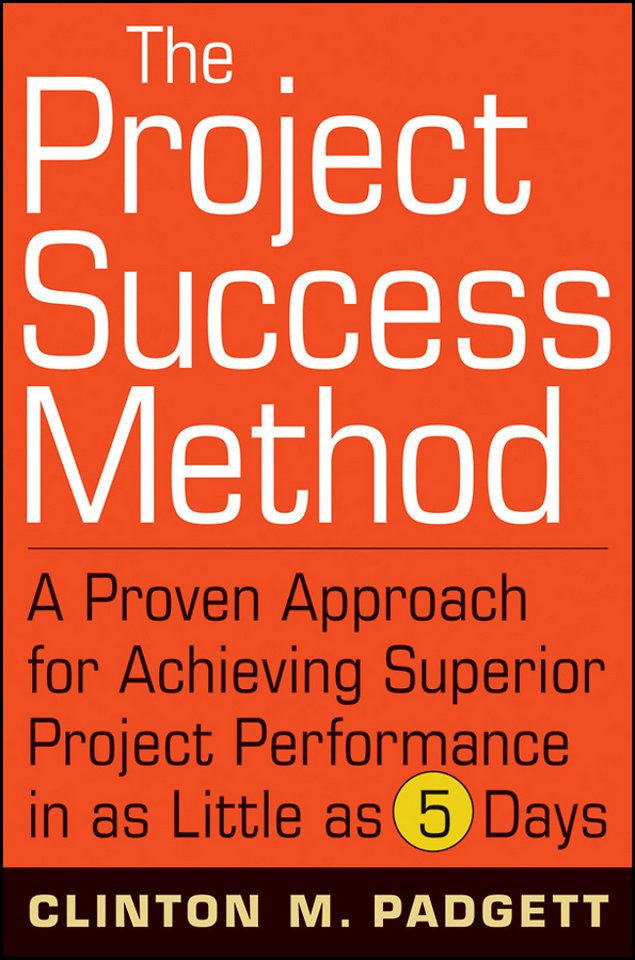 Clinton Padgett
The Project Success Method
A Proven Approach for Achieving Superior Project Performance in as Little as 5 Days
Gebonden
Engels
2009
9780470455838
Verwachte levertijd ongeveer 8 werkdagen
Samenvatting
The Project Success Method is a unique, proven and fire–tested methodology which allows companies, groups or managers to learn and develop consistency in the way they plan, schedule, manage, control and close out projects on time, per spec and within budget–– in as little as 5 days.
Over the last 25 years, the methodology has been used around the world by manufacturers of heavy equipment, electronics, aircraft components, paper products, beverages, electric and gas utilities, hotel and restaurant chains, and companies in the financial services, telecommunications, real estate, entertainment, and transportation industries. The Project Success Method has proven effective in a vast array of project applications, including new product development and introduction, IT systems development and implementation, process improvement initiatives, marketing programs, engineering and architectural design, construction and renovation, facility relocations and startups, mergers and acquisitions, major industrial maintenance and special events.
Specificaties
Verschijningsdatum:
6-10-2009
Lezersrecensies
Wees de eerste die een lezersrecensie schrijft!
Inhoudsopgave
Foreword (
Don Miller).
Preface.
Acknowledgments.
Chapter 1 The Easier Way.
Chapter 2 Master the Method.
Chapter 3 Shift the Worry Curve.
Chapter 4 Build a Real Project Team.
Chapter 5 Charter for Clarity, Consensus, and Commitment.
Chapter 6 Break It Down and Divvy It Up.
Chapter 7 Network for Success.
Chapter 8 Try to Be Normal.
Chapter 9 Figure Out What′s Critical.
Chapter 10 Compress for Profit.
Chapter 11 Monitor, Correct, and Update.
Chapter 12 Build a System for Project Success.
Chapter 13 Overcome the Objections.
Chapter 14 Apply the Power of Project Success.
Appendix A Developing Operating Procedures for Projects Involving Multiple Organizations Using a Linear Responsibility Chart.
Appendix B Generalized Precedence Diagramming.
Appendix C Schedule Calculations.
Appendix D Anticipating and Resolving Resource Overloads.
Appendix E How to Organize Project Budgets.
Appendix F Why Track Actual Costs and Resource Usage?
Appendix G The Project Management Office.
Appendix H Short Case Studies.
About the Author.
Index.

Mensen die dit boek kochten, kochten ook...