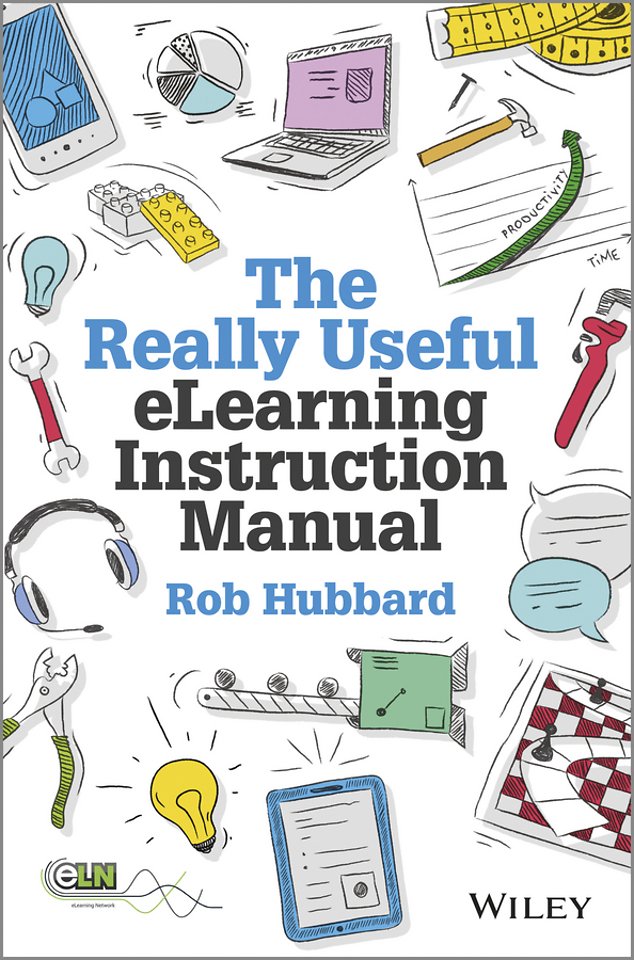 Rob Hubbard
The Really Useful eLearning Instruction Manual
Your toolkit for putting elearning into practice
Gebonden
Engels
2013
9781118375891
Verwachte levertijd ongeveer 8 werkdagen
Samenvatting
Technology has revolutionised every aspect of our lives and how we learn is no exception. The trouble is; the range of elearning technologies and the options available can seem bewildering. Even those who are highly experienced in one aspect of elearning will lack knowledge in some other areas. Wouldn t it be great if you could access the hard–won knowledge, practical guidance and helpful tips of world–leading experts in these fields? Edited by Rob Hubbard and featuring chapters written by global elearning experts: Clive Shepherd, Laura Overton, Jane Bozarth, Lars Hyland, Rob Hubbard, Julie Wedgwood, Jane Hart, Colin Steed, Clark Quinn, Ben Betts and Charles Jennings – this book is a practical guide to all the key topics in elearning, including: getting the business on board, building it yourself, learning management, blended, social, informal, mobile and game–based learning, facilitating online learning, making the most of memory and more.
Specificaties
Verschijningsdatum:
11-10-2013
Lezersrecensies
Wees de eerste die een lezersrecensie schrijft!
Inhoudsopgave
1 So What is eLearning? 1
Clive Shepherd
2 Getting the Business on Board 17
Laura Overton
3 Build In–House, Buy Off –the–Shelf or Outsource? 39
Jane Bozarth
4 Production Processes Making it Happen! 55
Lars Hyland
5 Making the Most of Memory 75
Rob Hubbard
6 Blended Learning 91
Julie Wedgwood
7 Informal and Social Learning 107
Jane Hart
8 Facilitating Live Online Learning 125
Colin Steed
9 Mobile Learning 147
Clark Quinn
10 Game–Based Learning 175
Ben Betts
11 Learning Management 195
Charles Jennings
Index 219

Mensen die dit boek kochten, kochten ook...