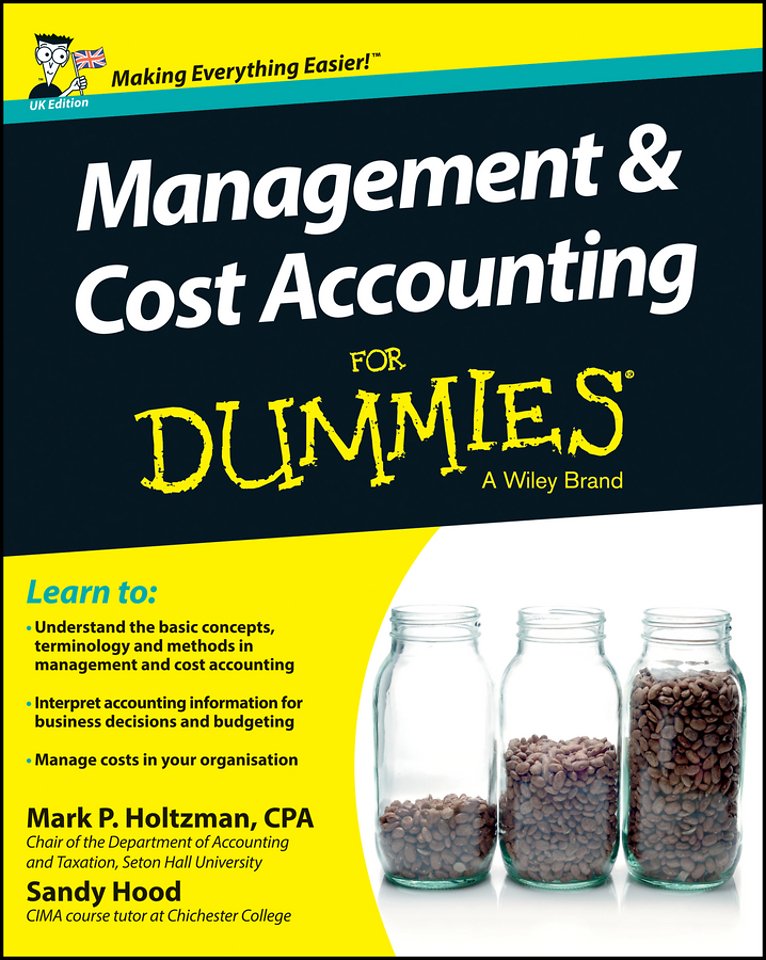 Mark Holtzman, Sandy Hood
Management and Cost Accounting For Dummies – UK
Paperback
Engels
2013
9781118650493
Verwachte levertijd ongeveer 8 werkdagen
Samenvatting
With easy–to–understand explanations and real–life examples, Management & Cost Accounting For Dummies provides students and trainees with the basic concepts, terminology and methods to identify, measure, analyse, interpret, and communicate accounting information in the context of managerial decision–making.
Major topics include:
-cost behaviour
-cost analysis
-profit planning and control measures
-accounting for decentralized operations
-budgeting decisions
-ethical challenges in management and cost accounting
Specificaties
Verschijningsdatum:
20-9-2013
Lezersrecensies
Wees de eerste die een lezersrecensie schrijft!
Inhoudsopgave
Introduction 1

Part I: Getting Started with Management and Cost Accounting 7
Chapter 1: Planning and Control: The Role of Management Accounting 9
Chapter 2: Using Management Accounting in Your Business 27

Part II: Understanding and Managing Costs 45
Chapter 3: Classifying Direct and Indirect Costs 47
Chapter 4: Allocating, Apportioning and Absorbing Overhead 71
Chapter 5: Costing Products Flowing Through a Business 95
Chapter 6: Job Costing: Pricing Individual Orders 105
Chapter 7: Process Costing: Tracking What s Produced and How Much it Costs 119
Chapter 8: Observing How Variable and Fixed Costs Behave 143

Part III: Planning and Budgeting 161
Chapter 9: Using Contribution Analysis to Make Better Decisions 163
Chapter 10: Decision–Making Within the Reality of Limited Capacity 189
Chapter 11: Deciding on Long–Term Purchases: Capital Budgeting 205
Chapter 12: Naming Your Price: Approaches to Decision–Making 229
Chapter 13: Doing Deals between Company Divisions: Transfer Prices 243
Chapter 14: Planning Budgets for the Future 259

Part IV: Using Management Accounting for Evaluation and Control 279
Chapter 15: Using Flexible Budgets to Exert Control 281
Chapter 16: Variance Analysis: Flexing Standard Costs 293
Chapter 17: Establishing Accountability with Responsibility Accounting 317
Chapter 18: The Balanced Scorecard: Reviewing Your Business s Report Card 329
Chapter 19: Squeezing Out of a Tight Spot with the Theory of Constraints 347

Part V: The Part of Tens 357
Chapter 20: Ten Key Management Accounting Formulas 359
Chapter 21: Ten Careers in Management Accounting 371
Index 375

Mensen die dit boek kochten, kochten ook...