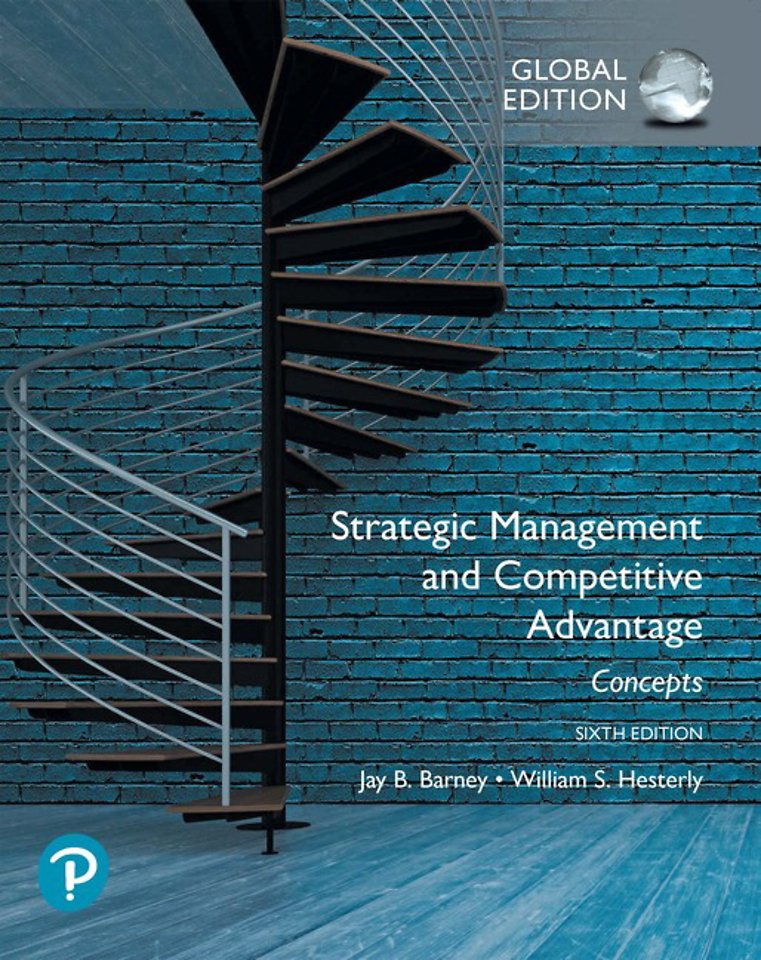 Samenvatting
For courses in strategy and strategic management.
 
Core strategic management concepts without the excess
Strategic Management and Competitive Advantage: Concepts strips out the unnecessary, by presenting material that answers the question: does this concept help students analyze real business situations? Each chapter has four short sections that cover specific issues in depth, allowing professors to adapt the text to their particular needs. By utilizing this carefully crafted approach, the 6th Edition provides students with the tools they need for strategic analysis.
 
Pearson MyLab™ Management is not included. Students, if MyLab Management is a recommended/mandatory component of the course, please ask your instructor for the correct ISBN. MyLab Management should only be purchased when required by an instructor. Instructors, contact your Pearson representative for more information.
 
Reach every student by pairing this text with Pearson MyLab Management
MyLab™ is the teaching and learning platform that empowers you to reach every student. By combining trusted author content with digital tools and a flexible platform, MyLab personalizes the learning experience and improves results for each student.
Specificaties
Verschijningsdatum:
19-2-2019
Lezersrecensies
Wees de eerste die een lezersrecensie schrijft!
Inhoudsopgave
PART I: THE TOOLS OF STRATEGIC ANALYSIS
1. What is Strategy and the Strategic Management Process? 
2. Evaluating a Firm's External Environment 
3. Evaluating a Firm's Internal Capabilities 
 

END-OF-PART I: CASES PC 1—1
 

PART II: BUSINESS-LEVEL STRATEGIES
4. Cost Leadership 
5. Product Differentiation 
6. Flexibility and Real Options 
7. Collusion 
 

END-OF-PART II: CASES PC 2—1
 

PART III: CORPORATE STRATEGIES
8. Vertical Integration 
9. Corporate Diversification 
10. Organizing to Implement Corporate Diversification 
11. Strategic Alliances 
12. Mergers and Acquisitions 
 

END-OF-PART III:  PC 3—1
Appendix: Analyzing Cases and Preparing for Class Discussions 
Glossary 
Company Index 
Name Index 
Subject Index 

Mensen die dit boek kochten, kochten ook...