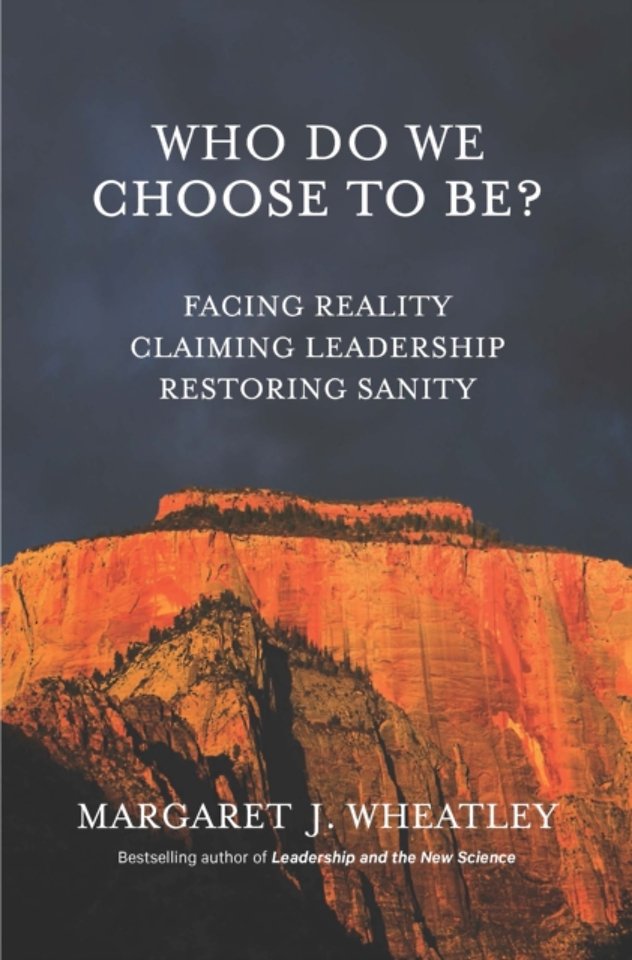 Margareth Wheatley
Who Do We Choose to Be?
Facing Reality, Claiming Leadership, Restoring Sanity
Paperback
Engels
2017
9781523083633
Verwachte levertijd ongeveer 8 werkdagen
Samenvatting
On the twenty-fifth anniversary of the publication of her classic Leadership and the New Science, bestselling author Margaret Wheatley once again turns to the new science of living systems to help leaders persevere in a time of great turmoil.
I know it is possible for leaders to use their power and influence, their insight and compassion, to lead people back to an understanding of who we are as human beings, to create the conditions for our basic human qualities of generosity, contribution, community and love to be evoked no matter what. I know it is possible to experience grace and joy in the midst of tragedy and loss. I know it is possible to create islands of sanity in the midst of wildly disruptive seas. I know it is possible because I have worked with leaders over many years in places that knew chaos and breakdown long before this moment. And I have studied enough history to know that such leaders always arise when they are most needed. Now it's our turn.
Specificaties
Verschijningsdatum:
19-6-2017
Lezersrecensies
Wees de eerste die een lezersrecensie schrijft!
Inhoudsopgave
OPENING 2

1. THE ARROW OF TIME 26
2. IDENTITY 62
3. INFORMATION 98
4. SELF-ORGANIZATION 140
5. PERCEPTION 172
6. INTERCONNECTEDNESS 210
7. WHO DO WE CHOOSE TO BE? 244
CODA: WHEN THERE IS NO REALITY 290

Appendix 299
Recommended Readings 309
Acknowledgments 312
Index 313
Author: Margaret Wheatley 319
Mensen die dit boek kochten, kochten ook...