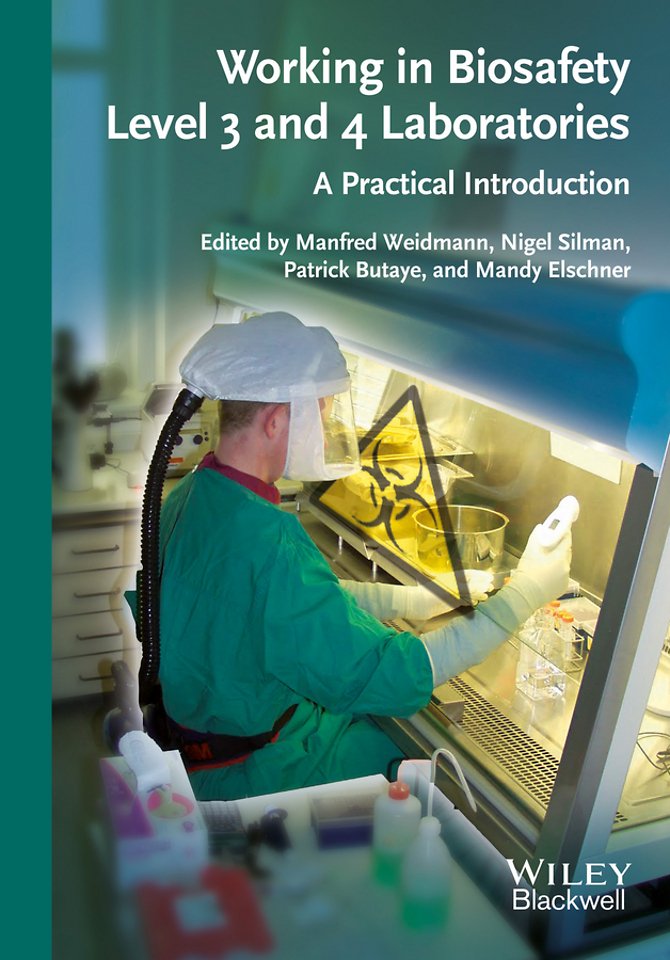 Samenvatting
The first training manual for new staff working in BSL3/4 labs.
This guide is based on a course developed in 2007 by the EU COST action group 28b which serves as a standard for many courses BSL3/4 training courses worldwide. The four–day course consists of lectures and practical training with the lecturers covering all the different possibilities of organising a BSL–3/4 lab including the adaptation to the local requirements of biosafety, safety at work, and social regulations.
This book covers bio–containment, hazard criteria and categorisation of microbes, technical specifications of BSL–3 laboratories and ABSL–3 laboratories, personal protective gear, shipping BSL–3 and BSL–4 organisms according to UN and IATA regulations, efficacy of inactivation procedures, fumigation, learning from a history of lab accidents, handling samples that arrive for diagnostic testing and bridging the gap between the requirements of bio–containment and diagnostics. Course participants can not only use the book for their actual training event but it will remain a useful reference throughout their career in BSL3/4 labs.
Specificaties
Verschijningsdatum:
9-10-2013
Lezersrecensies
Wees de eerste die een lezersrecensie schrijft!
Inhoudsopgave
Acknowledgement
Preface
Introduction (Manfred Weidmann)
Laboratory Biosafety in Containment Laboratories (Annette A Kraus and Ali Mirazimi)
Hazard criteria and categegoisation of microbes: Classification systems (Nigel J. Silman)
Technical and practical aspects of BSL–3 laboratories (Frank T. Hufert and Manfred Weidmann)
Animal biosafety level 3 facility – enhancements when dealing with large animals (Abad F.X., Solanes D., Domingo M.)
Personal Protective Equipment (Nigel J Silman)
Shipping of infectious substances according IATA DGR regulations (Mandy Elschner and Martin Heller)
Disinfection and decontamination (Patrick Butaye)
Fumigation of Spaces (Nigel J. Silman)
Learning from a history of laboratory accidents (Manfred Weidmann)
Bridging the gap between requirements of bio–containment and diagnostics (Manfred Weidmann, Frank T.Hufert, Nigel Silman)
Risk Assessment Procedures (Asa Szekely Björndal)
Biosecurity (Juergen Mertsching)
Appendix

Mensen die dit boek kochten, kochten ook...