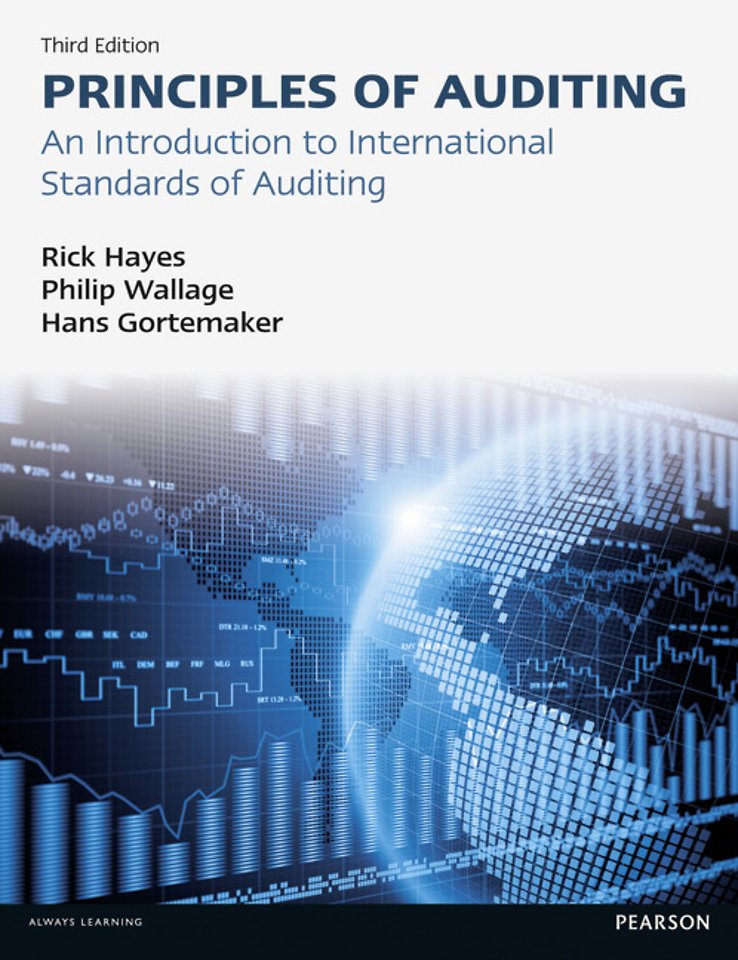 Rick Hayes, Philip Wallage, Hans Gortemaker
Principles of Auditing
An Introduction to International Standards on Auditing
Paperback
Engels
2014
9780273768173
Verwachte levertijd ongeveer 7 werkdagen
Samenvatting
Principles of Auditing
An Introduction to International Standards on Auditing
 
Third Edition
 
 
Rick Hayes, Philip Wallage, Hans Görtemaker
 
The first text based upon International Standards on Auditing (ISAs), this fully revised and updated third edition presents a structured approach to auditing principles using ISAs as its basis. The International Standards on Auditing are now widely regarded as the global benchmark for auditing standards.
 
This book describes the development and practical use of all ISAs, as well as significant national standards in different countries. This new edition has been comprehensively updated in line with International Standards and presents a truly international perspective. The book provides students with a real-world perspective as close to current auditing practice and thinking as possible.
 
Key features:
-Practice exam-style questions with end-of-chapter answers
-Key terms are highlighted in the text and defined in the glossary
-Figures, charts and tables clearly illustrate concepts
-'Concept and a company' places concepts in the context of real world examples, with discussion questions and references
 
Professor Rick Hayes is Professor of Accounting at California State University at Los Angeles, and is the author of numerous books on accounting
 
Professor Philip Wallage is a Partner at KPMG, Amsterdam, and Professor of Auditing at the University of Amsterdam
 
Professor Hans Görtemaker is Professor of Auditing/Assurance at Erasmus University, member of several supervisory boards, and the chairman/member/advisor of numerous audit committees
Specificaties
Verschijningsdatum:
5-6-2014
Lezersrecensies
Wees de eerste die een lezersrecensie schrijft!
Inhoudsopgave
Chapter 1: International Auditing Overview
Chapter 2: The Audit Market
Chapter 3: Ethics for Professional Accountants
Chapter 4: An Auditor's Services
Chapter 5: Client Acceptance
Chapter 6: Main Audit Concepts and Planning the Audit (ISA 300, 315, 320)
Chapter 7: Internal Control and Control Risk (ISA 315)
Chapter 8: Analytical Procedures (ISA 520)
Chapter 9: Auditor's Response to Assessed Risk (ISA 330)
Chapter 10: Audit Evidence (ISA 500-580)
Chapter 11: Completing the Audit (ISA 500-580)
Chapter 12: Audit Reports and Communication (ISA 700, 800, 260, 265)
Chapter 13: Overview of a Group Audit
Chapter 14: Other Assurance Engagements
Chapter 15: Corporate Governance and the Role of the Auditor
Appendix: Audit Documentation and Working Papers

Mensen die dit boek kochten, kochten ook...