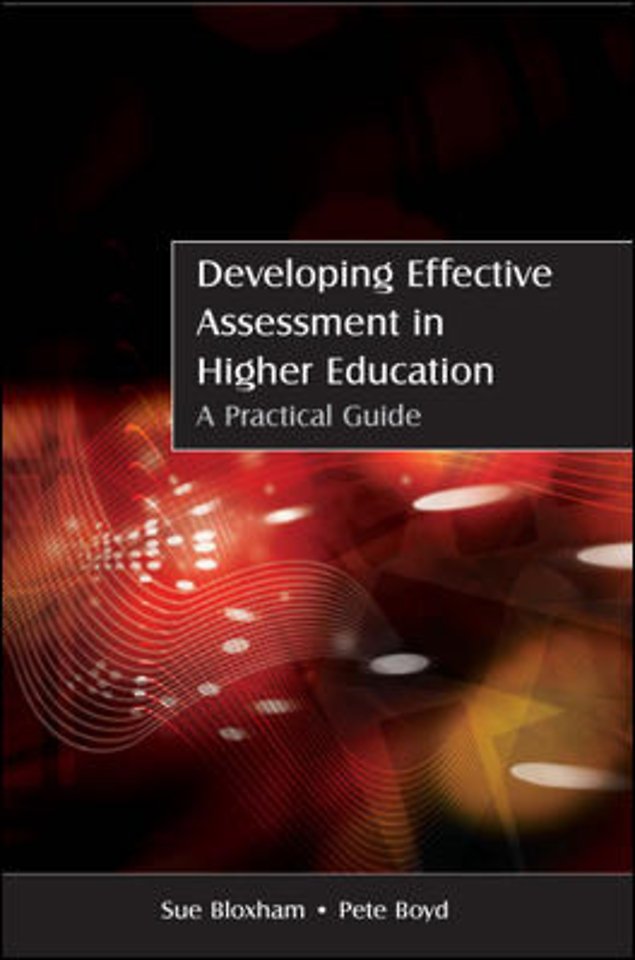 Sue Bloxham, Pete Boyd
Developing Effective Assessment in Higher Education: A Practical Guide
Paperback
Engels
2007
9780335221073
Verwachte levertijd ongeveer 8 werkdagen
Samenvatting
"As an overview, Developing Effective Assessment in Higher Education makes a very useful contribution to assessment literature, providing a publication that is relevant and accessible to practitioners whilst giving rigorous exploration of issues associated with student assessment. It should find a readership on that basis and will be welcomed as a considered and insightful contribution to the literature on student assessment."
What are the main issues when considering the design and management of effective assessment strategies for academic programmes? How should lecturers design and use assessment in university so that it helps students to learn, as well as judging their achievement? How can students be prepared for assessment, including peer, self and group assessment?
This book provides comprehensive practical guidance on managing and improving assessment within higher education. It tackles all stages in the assessment cycle including: Assessment design Preparing students for assessment Marking and moderation Providing feedback Quality assuranceIt also provides a concise introduction to the research literature on assessment which will inform practice, debate, programme enhancement and practitioner research within university departments, teaching teams and courses for higher education teachers.
The practical guidance in the book is substantiated with reference to relevant research and policy. In particular, it considers how the different purposes of assessment create conflicting demands for staff; often characterised by the tension between attempting to support student learning whilst meeting imperatives for quality assurance and demonstrable maintenance of standards. Issues are debated using concrete examples and workable solutions are illustrated.
Consideration is also given to the management of assessment as well as to how new technologies might be used to develop assessment methods and enhance student learning. Developing Effective Assessment in Higher Education is key reading for both new and experienced lecturers, programme leaders and academic developers, and will enhance their efforts to use assessment to improve students' learning as well as to grade them fairly, reliably and efficiently.
Specificaties
Verschijningsdatum:
1-10-2007
Lezersrecensies
Wees de eerste die een lezersrecensie schrijft!
Mensen die dit boek kochten, kochten ook...