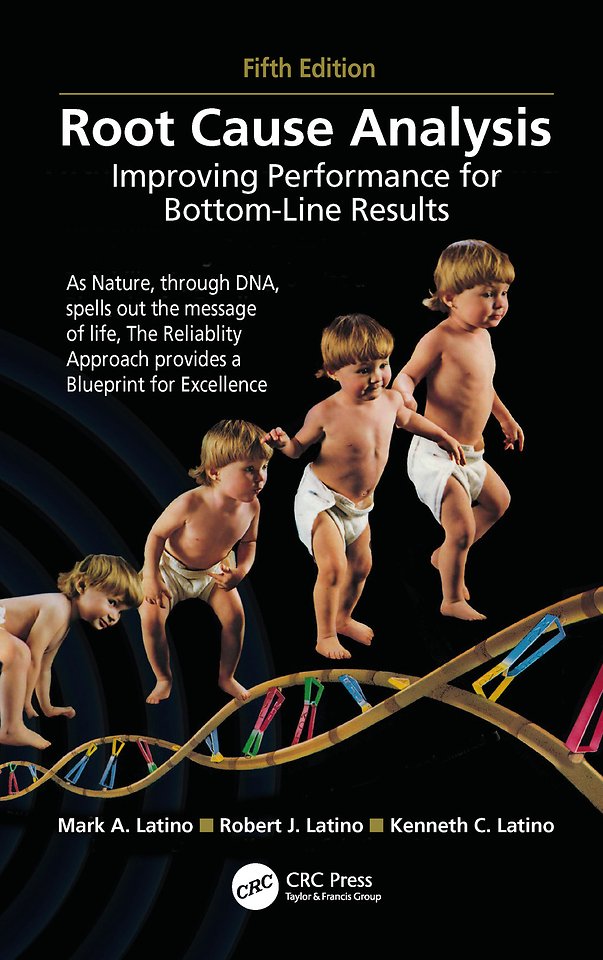 Mark Latino, Robert Latino, Kenneth Latino
Root Cause Analysis
Improving Performance for Bottom-Line Results, Fourth Edition
Gebonden
Engels
2019
9781138332454
Verwachte levertijd ongeveer 8 werkdagen
Samenvatting
What is RCA? It seems like such an easy question to answer, yet from novices to veterans and practitioners to providers, no one seems to have come to agreement or consensus on an acceptable definition for the industry. Now in its fourth edition, Root Cause Analysis: Improving Performance for Bottom-Line Results discusses why it is so hard to get such consensus and why various providers are reluctant for that to happen.
See what's new in the Fourth Edition:
-Human Error Reduction Techniques (HERT) – new chapter
-Failure Scene Investigation (FSI) – Disciplined Evidence Gathering
-Categorical versus Cause-and-Effect RCA Tools
-Analysis Tools Review
-The Germination of a Failure
-Constructing a Logic Tree
-Introduction of PROACTOnDemandSM
-The Advantages of Software-as-a-Service (SaaS)
-The Pros and Cons of RCA Templates
-Three New Client Case Histories
The authors discuss evidence collection and strategy, failure scene investigation techniques, the human element, and the contribution of human performance and human factors to poor decision making. They clarify definitions that can be considered ambiguous and underscore the distinctions between applying PROACT manually using a paper-based system versus using an automated software tool.
Written by practitioners for practitioners, the book outlines an entire RCA system which involves a cultural paradigm change about how failure is perceived and acted upon in an organization. The authors' trademark, down-to-earth style provides a step-by-step action plan for how to construct and implement a root cause analysis system that can be applied to any industry.
Read MRI Safety 10 Years Later, co-authored by Robert Latino.
Specificaties
Verschijningsdatum:
9-7-2019
Lezersrecensies
Wees de eerste die een lezersrecensie schrijft!
Mensen die dit boek kochten, kochten ook...