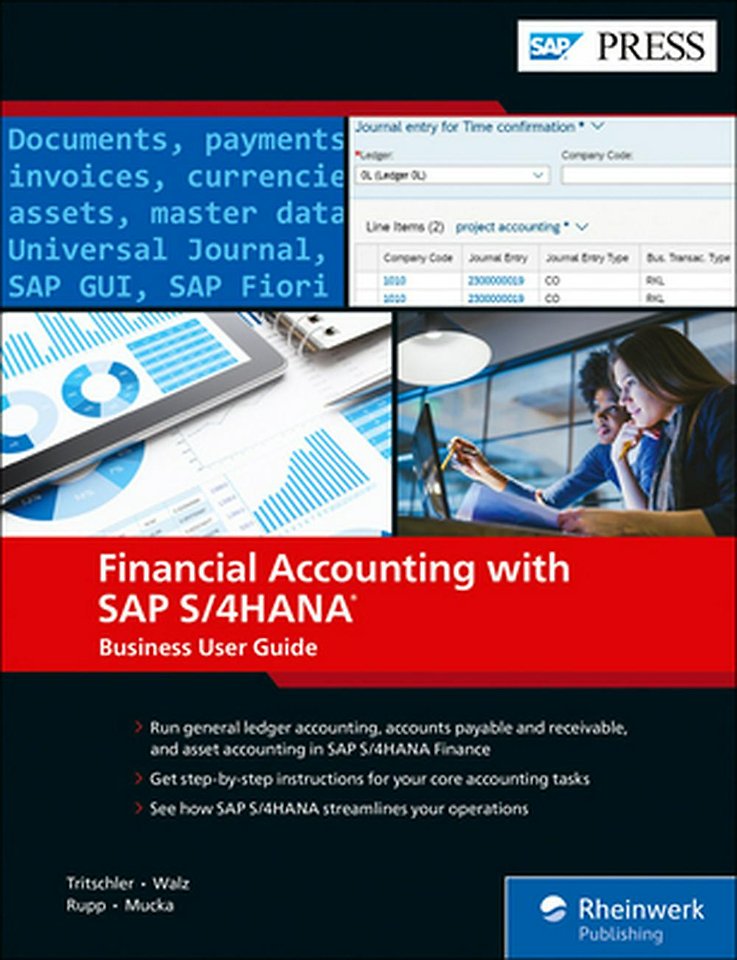 Samenvatting
Finance professionals, it's time to simplify your day-to-day. This book walks through your financial accounting tasks, whether you're using SAP GUI transactions or SAP Fiori apps in your SAP S/4HANA system. For each of your core FI business processes-general ledger accounting, accounts payable, accounts receivable, and fixed asset accounting-learn how to complete key tasks, click by click.
Complete your FI operations smoothly and efficiently. In this book, you'll learn about: A. Financial Accounting Basics - See your finance workflows from end to end, and discover how key SAP S/4HANA simplifications impact financial accounting.
Walk through standard processes such as orderto cash and purchase-to-pay, the organizational structure, and how FI integrates with controlling. B. Tasks and Transactions - Follow step-by-step instructions to complete your daily FI tasks in SAP S/4HANA, including period-end close and reporting.
Learn to perform event-based revenue recognition for project accounting in SAP S/4HANA Cloud. c. SAP GUI and SAP Fiori See your tasks illustrated with detailed screenshots for both the traditional SAP GUI interface and the corresponding SAP Fiori applications.
Tap in to new functionality and an improved user experience!
Specificaties
Verschijningsdatum:
19-12-2019
Lezersrecensies
Wees de eerste die een lezersrecensie schrijft!
Mensen die dit boek kochten, kochten ook...