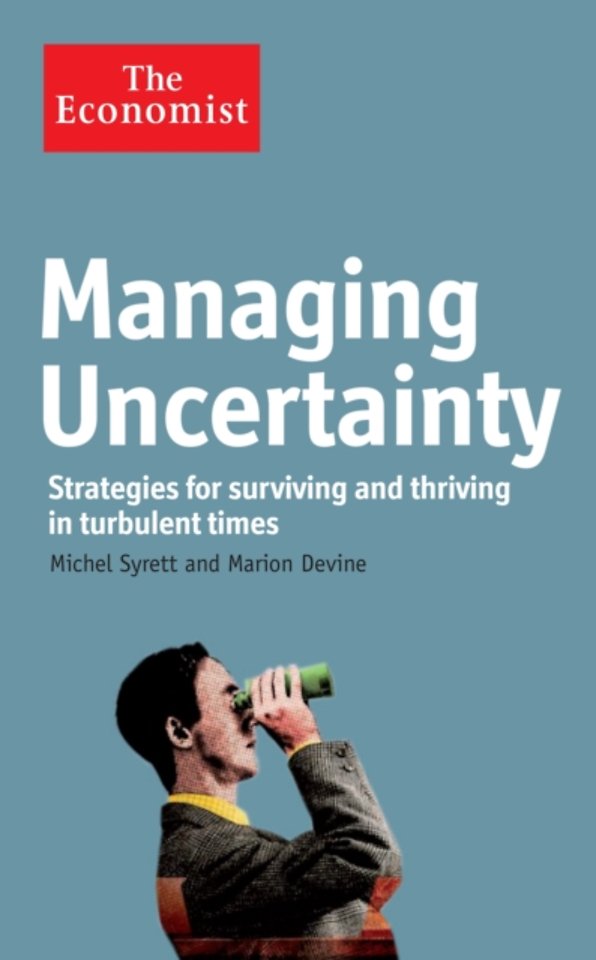 Michel Syrett, Marion Devine
The Economist: Managing Uncertainty: Strategies for surviving and thriving in turbulent times
Gebonden
Engels
2012
9781846684883
Dit artikel is niet leverbaar.
Samenvatting
Global recession, rebellion in the Middle East, and heartrending natural disasters in places as far apart as Japan and Haiti highlight how devastatingly surprising the world we live in can be. So how does a business construct and implement a strategy and embed a management approach that will enable it to get through uncertain times successfully?
The authors answer this question and more, in an essential book which *analyses the sources and triggers of business turbulence, and explores different models for classifying uncertainty;*explores the cost of uncertainty in the shape of business disruption and lost opportunities - as well as the price paid by staff in the shape of psychological stress, diminished job satisfaction, trust and commitment;*shows how embracing uncertainty can lead to greater innovation and business growth;*draws on new thinking from practitioners, academics and consultants and the experiences of a wide variety of organisations including Intel, Procter & Gamble, Siemens, Boeing, Qinetiq, Philips, China Telecom, Ford, Apple, Nokia, Mars, Shell and Glaxo SmithKilne.
Managing Uncertainty is for any business leader or manager who is looking for new ideas and approaches that will help them to succeed in the highly uncertain times we live in today.
Specificaties
Verschijningsdatum:
1-8-2012
Lezersrecensies
Wees de eerste die een lezersrecensie schrijft!
Mensen die dit boek kochten, kochten ook...