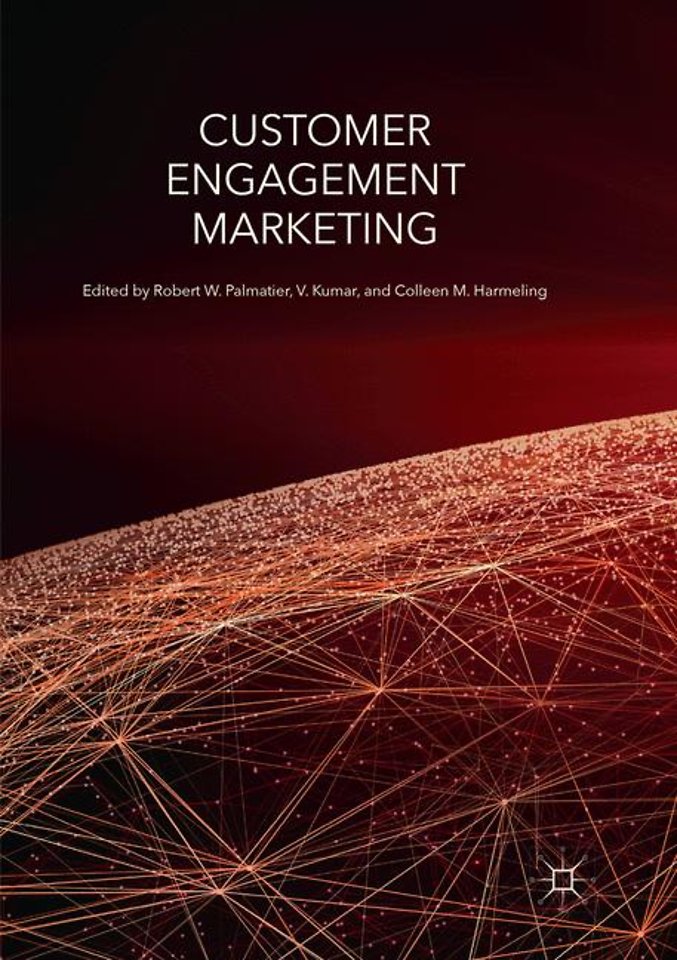 Samenvatting
This book provides a synthesis of research perspectives on customer engagement through a collection of chapters from thought leaders. It identifies cutting-edge metrics for capturing and measuring customer engagement and highlights best practices in implementing customer engagement marketing strategies. Responding to the rapidly changing business landscape where consumers are more connected, accessible, and informed than ever before, many firms are investing in customer engagement marketing. The book will appeal to academics, practitioners, consultants, and managers looking to improve customer engagement.  
Specificaties
Verschijningsdatum:
18-8-2018
Lezersrecensies
Wees de eerste die een lezersrecensie schrijft!
Inhoudsopgave
1. Customer Engagement Marketing
PART 1: Antecedents of Engagement
2. If you build it right, they will engage: A study of antecedent conditions of customer engagement 3. Measuring and Managing Customer Engagement Value through the Customer Journey 4. Customer Engagement through Personalization and Customization 5. Managing Product Returns within the Customer Value Framework6. Multi-Tier Loyalty Programs to Stimulate Customer Engagement 7. Happy Users, Grumpy Bosses: Current Community Engagement Literature and the Impact of Support Engagement in a B2B Setting on User and Upper Management Satisfaction 
PART 2: Consequences of Customer Engagement
8. Customer Engagement and Employee Engagement: A Research Review and Agenda 9. The Disruptive Impact of Customer Engagement on the Business-to-Consumer Sales Force 
PART 3: Application Context of Customer Engagement
10. Creating Stronger Brands through Consumer Experience and Engagement 11. From Customer to Partner Engagement: A Conceptualization and Typology of Engagement in B2B 12. Engaging with Brands: The Influence of Dispositional and Situational Brand Engagement on Customer Advocacy 13. The Emotional Engagement Paradox 14. Conclusion: Informing Customer Engagement Marketing and Future Research 

Mensen die dit boek kochten, kochten ook...