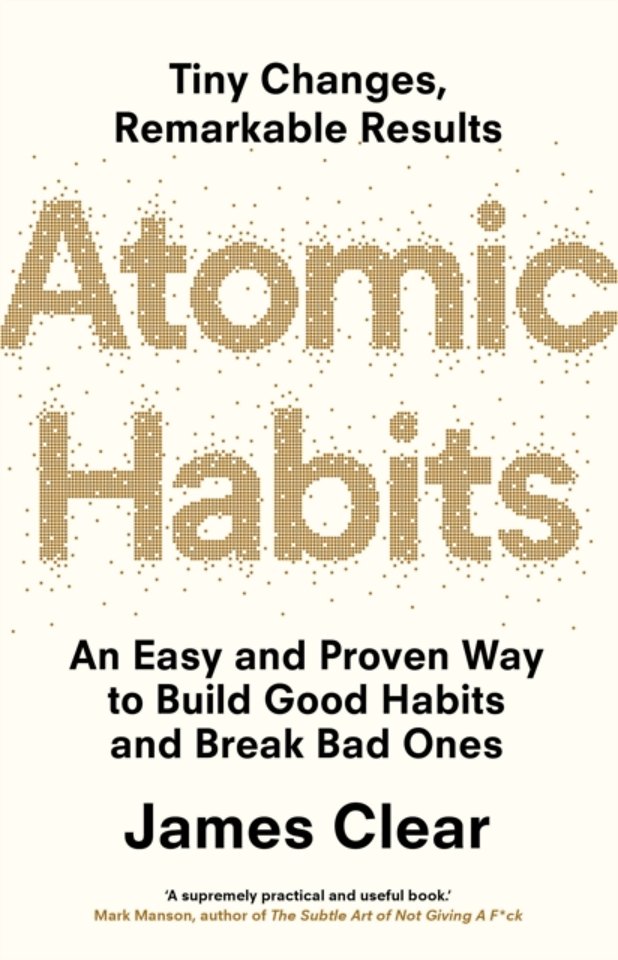 James Clear
James Clear is an author and speaker focused on habits, decision-making, and continuous improvement. Meer over James Clear
James Clear
Atomic Habits
An Easy and Proven Way to Build Good Habits and Break Bad Ones
Paperback
Engels
2018
9781847941831
Verwachte levertijd ongeveer 8 werkdagen
Samenvatting
This year create habits that actually stick. Read Atomic Habits now.
- The instant New York Times bestseller
- Financial Times Book of the Month
- A revolutionary system to get 1 per cent better every day
- People think when you want to change your life, you need to think big.
But world-renowned habits expert James Clear has discovered another way. He knows that real change comes from the compound effect of hundreds of small decisions - doing two push-ups a day, waking up five minutes early, or holding a single short phone call. He calls them atomic habits.
In this ground-breaking book, Clears reveals exactly how these minuscule changes can grow into such life-altering outcomes. He uncovers a handful of simple life hacks (the forgotten art of Habit Stacking, the unexpected power of the Two Minute Rule, or the trick to entering the Goldilocks Zone), and delves into cutting-edge psychology and neuroscience to explain why they matter. Along the way, he tells inspiring stories of Olympic gold medalists, leading CEOs, and distinguished scientists who have used the science of tiny habits to stay productive, motivated, and happy.
These small changes will have a revolutionary effect on your career, your relationships, and your life.
'A supremely practical and useful book.' - Mark Manson, author of The Subtle Art of Not Giving A F*ck
'James Clear has spent years honing the art and studying the science of habits. This engaging, hands-on book is the guide you need to break bad routines and make good ones.' - Adam Grant, author of Originals
'Atomic Habits is a step-by-step manual for changing routines.' Books of the Month, Financial Times`A special book that will change how you approach your day and live your life.' - Ryan Holiday, author of The Obstacle is the Way
Specificaties
Verschijningsdatum:
18-10-2018
Lezersrecensies
Wees de eerste die een lezersrecensie schrijft!
Interviews en artikelen
(1)
Harvest - Januari
Jeroen Ansink
10 januari 2019
Over James Clear
James Clear is an author and speaker focused on habits, decision-making, and continuous improvement. His work has appeared in the New York Times, Time, and Entrepreneur, and on CBS This Morning, and is taught in colleges around the world. His website, jamesclear.com, receives millions of visitors each month, and hundreds of thousands subscribe to his popular email newsletter. He is the creator of The Habits Academy, which is the premier training platform for organizations and individuals that are interested in building better habits in life and work. He is a regular speaker at Fortune 500 companies and his work is used by teams in the NFL, NBA, and MLB.
Andere boeken door James Clear
Aanbevolen live events...
Mensen die dit boek kochten, kochten ook...